North-Eastern Regional Agriculture Fair 2018 concluded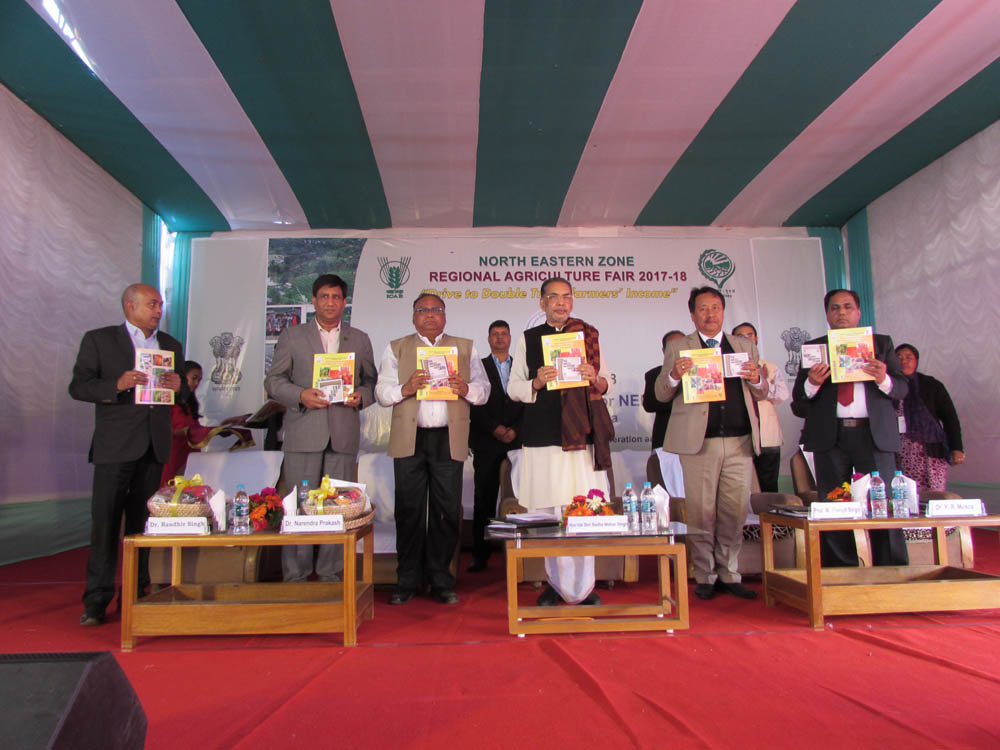 The four days North-eastern Regional Agriculture Fair 2018 which began on 6th Janaury at the Indian Council of Agricultural Research Complex Umiam, Meghalaya today came to an end. The conclusion ceremony been contemplated with a focal theme of "Drive to doubling income of tribal farmers in North East India".
The closing ceremony was graced by Dr. K.K. Baruah, Principal Scientist & Head, Division of Animal Production, Dr. C. Rajkhowa, Former Director, ICAR-NRC on Mithun, Medziphema, and Nagaland, Chief Guest Shri. Ram Muivah, Secretary, NEC, Govt. of India, Dr. Arnab Sen, Principal Scientist & Head, Division of Social Science. The ceremony end with the distribution of Institute and RAF Stall awards by the Dignitaries.