Zenith Sangma confident
of Danggo staying in Congress
A day after the Congress flag was brought down and NPP flag was hoisted in Ranikor during the maiden visit of Chief Minister Conrad K Sangma, the Congress has termed this move as an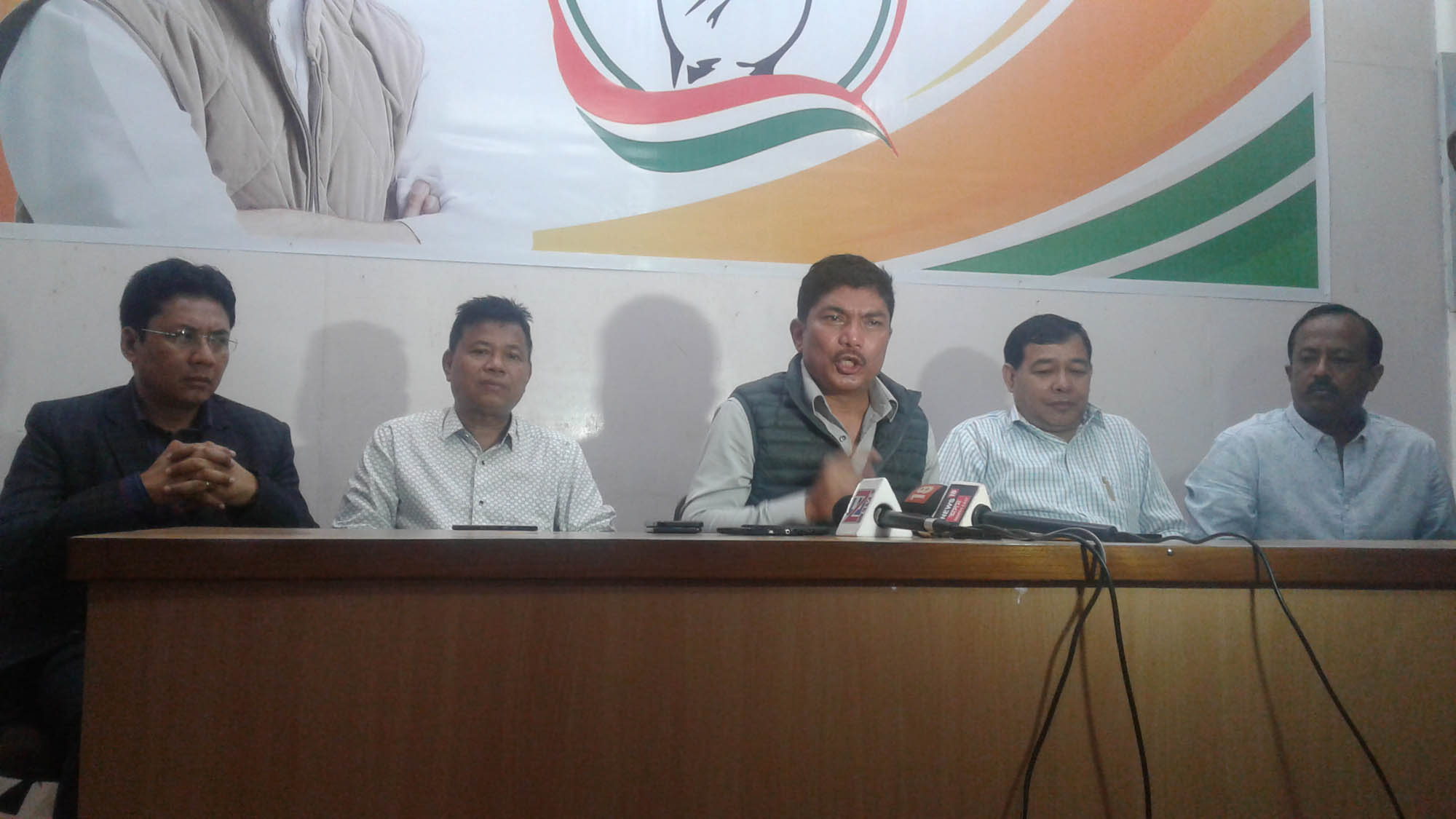 'insult' to the party and remarked that 'every political party should be honoured. The Government lead by Conrad Sangma promised the people of Ranikor to upgrade Ranikor Administrative Unit to Ranikor Civil Sub Division in the presence of its MLA Mr. Martin Danggo. It is reported that till now Congress has not termed this incident as "anti-party activities".
Speaking to media person in Congress Bhavan Zenith Sangma said "We take this flag issue very seriously because this is an insult and humiliation to the party. He also claimed that Mr. Danggo will not quit Congress for NPP as he is one of the senior most politicians in the State. Sangma also asserted that action will be taken in this regard. It may be mentioned that the Congress members of the Ranikor block unit resigned en-mass to join the National People's Party yesterday.
Commenting on the mass resignation of the Congress members in Ranikor, Sangma said that dissolution of the block unit will be done by the District Committee and the Block members are not authorized to dissolve the same.