Budget Tablets
GOOGLE NEXUS 7 (2013)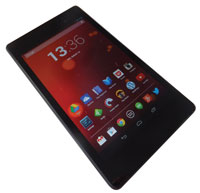 If you think you need a big budget for a speedy tablet with a great screen, the Nexus 7 will prove you wrong.
Screen Quality – The1920x1200p resolution makes it a great option for watching movies and online videos on the go.
Battery Life – It provides over 11 hours of video playback or just under 7 hours of web
browsing over Wi-Fi.
Convenience – Its very light. The processor is great for super – fast web browsing and seamless video streams. It is not only faster than the previous version but it also beats the iPad with Retina Display.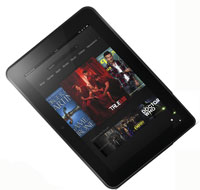 Pros – Cheap, great screen, speedy processor, light and slim.
Cons – Can't expand the memory.
ASUS FONEPAD
A great budget tablet that can also be used as a secondary phone.
Screen Quality – The 1280x800p resolution manages to produce crisp images even though screen images look dull under bright light.
Battery Life – More than 11 hours of video playback. You'll get more than 10 hours of web browsing n a Wi-Fi network or 7 hours and 20 minutes on a 3G network.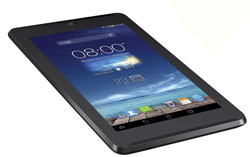 Convenience – Its a tablet adequate for light gaming and web browsing. The speakers are a let – down and it is hard to enjoy music without a headset.
Pros – Good screen and build quality, can be used for making phone calls
Cons – Slow processor, poor sound
LENOVO IDEATAB A1000
Worth considering for its temptingly low price, the Lenovo Ideatab A1000 is best suited for basic tasks.
Screen Quality – The 1024x600p resolution screen is bright and clear enough though not as high in resolution as the Asus Fonepad.
Battery Life – When watching videos, it will last for just over 7 hours or for 7 and a half hours when browsing the web using Wi-Fi.
Convenience – The screen is slow to rotate from landscape to portrait mode and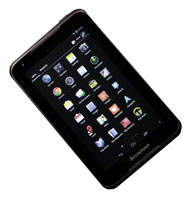 back. The sound from the built – in speakers is particularly poor.
Pros – Inexpensive, good for basic tasks, micro SD card slot.
Cons – Slow, poor sound.
AMAZON KINDLE FIRE HD 8.9
The Amazon Kindle Fire HD 8.9 is great for buying and reading eBooks. It is built around Amazon content and you can't access the full Google Play Store.
Screen Quality – The screen offers clear images with good colours from normal viewing angles.
Battery Life – It lasts for just over 7 hours of video playback and 15 minutes longer for web browsing over Wi-Fi.
Convenience – Its fast enough for daily tasks so you should be able to stream YouTube videos without any interruptions. It has Dolby Digital speakers that produce great sound.
Pros – Impressive screen, good sound, fast
Cons – No rear camera, no GPS
ASUS GOOGLE NEXUS 7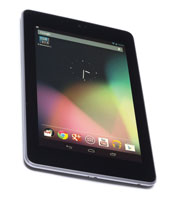 The original Nexus 7 has now been superseded by better, cheaper tablets but is still a value for money item.
Screen Quality – Viewing in direct sunlight is difficult, however, the high resolution screen makes screen performance great.
Battery Life – The battery life lasts for almost 9 hours when watching videos and a few minutes more when browsing the web via Wi-Fi.
Convenience – Web browsing is great as pages load quickly. Sound isn't quite as impressive though.
Pros – Excellent display, powerful, responsive touchscreen, high resolution screen.
Cons – Poor sound, reflective screen.