Hollywood New Releases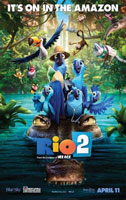 Rio 2
It's a jungle out there for Blu, Jewel and their three kids in RIO 2, after they're hurtled from that magical city to the wilds of the Amazon. As Blu tries to fit in, he goes beak-to-beak with the vengeful Nigel, and meets the most fearsome adversary of all - his father-in-law.
Transcendence
A terminally ill scientist downloads his mind into a computer. This grants him power beyond his wildest dreams, and soon he becomes unstoppable.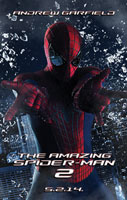 The Amazing Spider-Man 2
Peter Parker runs the gauntlet as the mysterious company Oscorp sends up a slew of supervillains against him, impacting his life.
Godzilla
An ancient colossal creature is accidentally awakened by mankind, and seemingly leaves nothing but destruction in its wake, as its presence becomes known to the world.
Million Dollar Arm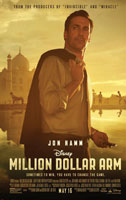 A sports agent stages an unconventional recruitment strategy to get talented Asian cricket players to play Major League Baseball