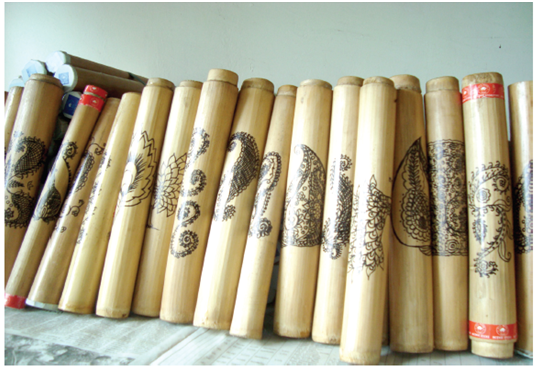 It is a unique story of innovation being done by artistic application of bamboo, the fastest growing of plant of the planet. By packaging of herbalbased incense sticks with bamboo tube, the unit has done a great job. This is for the first time in India that bamboo has been used to package incense sticks.
And expectedly, it has got appreciation from all quarters. The incense stick in bamboo tube which is christened as Assam Herbs has made inroads into the global incense market.
Mysore Perfumica, incense sticks making and marketing unit of Guwahati has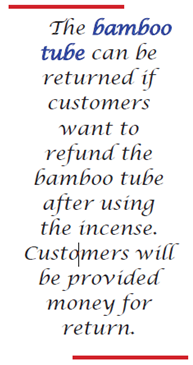 become famous with this innovative idea of packaging incense sticks inside a bamboo tube instead of paper-based package. The hilly grown bamboo used as package species is dole banh Macrostachys melocanna. Arpana Das, proprietor of the unit says: "If this particular bamboo species is used in packaging the bundles of incense sticks the quality of incense remains intact".
The unit was launched in November in 2016. The unit manufactured 12 kinds of herbalbased incense. "Incense packets such as Temple woods, golden aroma, levenda are supplied to Thailand, Hongkong, Switzerland, Pakistan and Vietnam," Arpana Das. Now online marketing is being done. Its longevity is uniform in size. This bamboo species being thin walled, its weight is advantageous in packaging. Also, it is eco-friendly and renewable. Most importantly, the bamboo tube can be returned if customers want to refund the bamboo tube after using the incense. She added, 'Customers will be provided money for return'.
Kishore Talukdar
To read the further article please get your copy of Eastern Panorama March issue @http://www.magzter.com/IN/Hill-Publications/Eastern-Panorama/News/ or mail to contact @easternpanorama.in