Mock Drill on Search and Rescue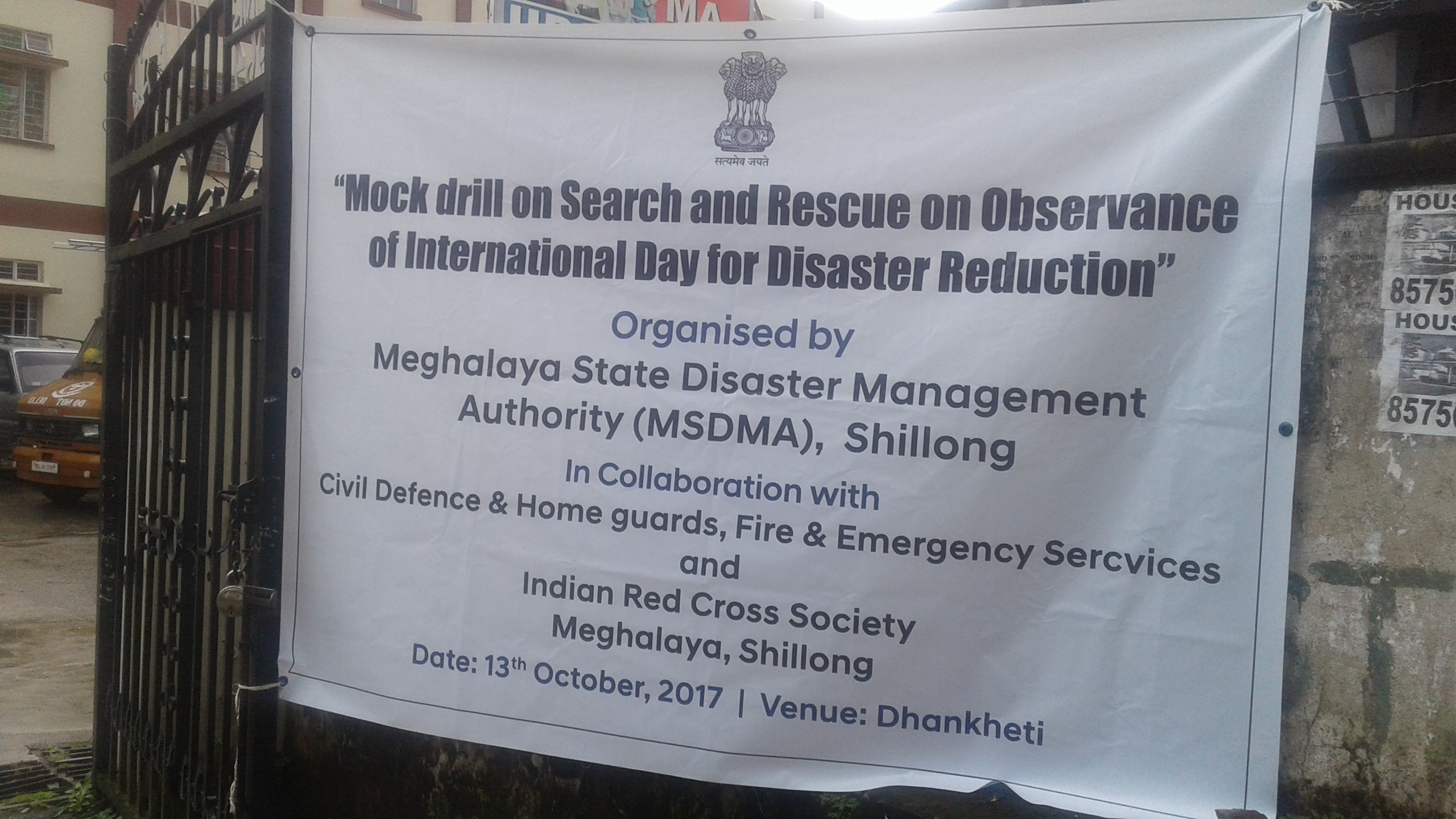 The Meghalaya State Disaster Management Authority Shillong on observance of International Day for Disaster Reduction today organised 'Mock Drill on Search and Rescue' at Shillong Law College in the presence of team from State Disaster Response Force (SDRF).
The mock drill was participated by volunteer from Red Cross Shillong and students from Shillong Law College in order to create awareness on preparedness on disaster occurrence. During the mock exercise observation were made with regard to the response time, communication flow, coordination and skills were carefully observe by the emergency support functionaries so as to identify the gaps and mistakes for rectification such loopholes in the rescue process. The whole exercise of evacuation, search, and rescue of persons trapped inside the buildings and providing first aid treatment and later shifted through ambulances to hospitals were also displayed. The SDRF officer Willy Nonglang clearly explained the audience regarding the precaution on saving life and initiated the rescue process via dialogue to the rescue teams. He added that such mock drill will help us know better where we can improve in the field of rescuing during such calamities. The drill will help us prepare to face future disasters and he urged all the participants to teach and spread the message of safety to others.