PANCHAYAT POLL: PROSPECTS OF CONGRESS & AGP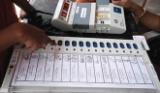 It is yet again election in Assam. To be more upfront, the Panchayat election is just on the cards in the state. A three-phase poll, is beginning on the 30th of January. With barely a few days remaining for the polls to be held, campaigning, election rallies and canvassing are slowly but steadily reaching a feverish pitch symbolized by mudslinging,blame-game and mindless rhetoric by leaders of all the contending parties in most parts of rural Assam, as is the case in the days just preceding to any Lok Sabha or Assembly polls in the state.
The Panchayat system of governance of local-self government, as we are aware of, was designed in Assam and every other state with a view to achieve two basic goals: one is devolving power at village levels to ensure all-round rural development and second; to get budding politicians elected to the local bodies, so that they can use then as a medium of acquiring political education to enable them in the near future to contest elections either at the national or state level. Therefore, if there is any departure from these long-cherished concepts, it is apprehended, the system we will have can be slack, corrupt and effectual. The net result: it is the rural people who will invariably be deprived of basic minimum amenities such as pure drinking water supply, irrigation system for cultivation, approachable roads available during floods etc.
So, in order to avert such a situation, all the villagers need to do is exercise their voting rights quite consciously and judiciously and also keep themselves abreast of all the details of the functioning of their leaders they vote to power since day one as invigilator keep a keen eye on the candidates appearing in examinations to prevent them from adopting any unfair means in exam centre till it is over. Or, else, what will come about is easy to fathom: the Panchayat governance system, no wonder, run the risk of degenerating into a corrupt establishment, a situation in which rural development can hardly be expected to take a driver's seat, though it is conceived to be the major source of strength of thriving democracy like ours.
Villagers need to do is exercise their voting rights quite consciously and judiciously and also keep themselves abreast of all the details of the functioning of their leaders
Reverting to Assam, it can be contended that the people in the state are not fully content with the manner in which the Panchayat system is being run by their representatives. An uninformed or biased person may discount it as a cook and bull story, but if the news reports vis-à-vis the performances of those who have been in the rural governance system for the past five years in the past couple of months popping up in a section of print media in the state in particular, are really any guide, it goes without saying that there is at least some substance in why they are disillusioned with it. They know that crores of Rupees have been sanctioned for rural development over the years, but, unfortunately, there is, so far no positive result visible that can raise any ray of hope, because there are some villages which are still beset with a host of chronic problems such as pure drinking water crisis, lack of sound irrigations network and good approachable roads, floods and so on. It appears strange that in spite of so much money having been earmarked for and spent on rural developmental projects, there has been no marked improvement in the life of rural people. Where has gone the major amount of fund gone? Is a question that is now residing in the minds of many villagers? The chief minister himself announced the other day that his establishment has borrowed a huge amount of money from both the World Bank and the Asian Bank for the sake of development in the state. This announcement on his part, so to say, gladdened many. However, the alleged misappropriation of funds for the development projects that came into sharp focus following the news appearing in a section of print media in recent times surprised many. Irrigation is a must for cultivation. But the alleged corruption in the irrigation projects has reached such a stage that recently an official himself recently ended his life writing a suicide note.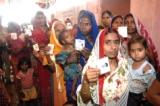 Coming to the state's Panchayat polls, there are just a couple of days remaining for it to go to the election. But winning an election, be it Panchayat, Assembly or parliamentary, whatsoever, largely hinges on a contesting party's fair image before the electorate built through laudable public service, serious efforts to focus on and address their pressing problems. But considering the current volatile political situation in the state following social unrest resulting from periodic movements against the authorities' alleged failure to resolve the lingering impasse over the much-publicized multi-core lower Subansiri mega dam project, rampant corruption, disillusion among six ethnic tribal people in the state with the governments, both Centre and State, for delaying the process of recognition to them as ST, as also among Rabha Wasong community for not holding election to their territorial council in the last 17 years since its inception, it seems the ruling congress has lost much of its image. Compared to the 2005 Panchayat polls, when it won 90% of the total seats, the party managed only 47.87% seats in 2008. it will be interesting to watch if this time the party can increase its seat tally.
Political observers, however, are of the view that the sailing may not be that easy this time for the ruling congress. Yes, apparently it seems so because large-scale corruption in rural development projects and other major-still-unsolved issues as mentioned in the above paragraph has eroded its image to some measure, if not considerably. But, much depends on how the opposition parties such as the AGP and the BJP, exploit them to their full advantage in the next few days. But their weakness is that they both do not have a strong, solid support-base at the grass-roots level. In this sphere, the AIUDF has little to worry about. In spite of its being a new entrant to the state politics, it has built a somewhat solid base in rural areas that too, in brief stint.
Dwaipayan