Tagore's ties with the valley of Barak and Surma.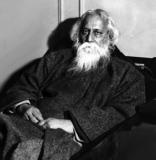 Though the great poet, writer, dramatist, novelist, singer and lyricist and the Nobel laureate immortalised by hisclassic "Geetanjali" among other literary creations did not visit Silchar, he spent a few hours at Badarpur railway station, 32 km from Silchar, on his way to Sylhet from Guwahati. The year was 1919 . He was deeply impressed by the scenic beauty of the sylvan hills, dales and the lovely greens all around, the cascading streams and the fleeting clouds with the interplay between light and shade. The protagonist of his famous novel "Shesher Kabita" Amit in his sojourn through all the beauty and charm of nature finds bliss, peace and eternal joy while wandering all alone in the wilds of Silchar, Sylhet and Shillong. This finds mention in these lines, "Tai o jakhan bhabche, palai pahar beye neme giye paye hete Sylhet-Silchar bhitar diye jekhane khushi, eman samay asarh elo pahare pahare bane bane tar sajal ghanchayar chadar lutiye." (When he thought of dismounting the hills and wandering deep inside Sylhet-Silchar, came down heavy showers in the hills and woods, throwing around the dark blanket.)
The visit of Rabindra Nath to Sylhet thereafter, was a historical event which produced a long lasting impulse on his creative endeavour. In November 6, 1919 when the great poet, dramatist and novelist visited the Bishnupriya Manipuri village of Machimpur, not far away from the town situated on the bank of Surma. The Bishnupriya Manipuris celebrated his Nobel Award by felicitating him and according him a tumultuous ovation. Manipuri dances were performed to make the visit eventful and memorable.
Rabindra Nath was so impressed after witnessing the dance composition 'Gostha Lila' that he decided to adopt this dance form in his dance drama. It was the subtlety and rhythm of the dance that stirred him. He was introduced to the exponent of this dance form, Guru Nileswar Mukherjee, and Rabindra Nath decided to bring him to Shantiniketan. While addressing the students of Sylhet Murari Chanda College, Rabindra Nath spoke about his experiences with the Bishnupriya Manipuris and their rich art form.
Guru Nileswar Mukherjee was at Shantiniketan as a Manipuri dance teacher. With his help, Rabindra Nath Tagore introduced Manipuri dance form in his famous drama Chitrangada. It was actually his earlier composition of 1892, modified with Manipuri dance in 1931. The story of Chitrangda, as we know, is all about our great epic Mahabharat. The king and the queen of Manipur pray for a son but bore a daughter instead. She was brought up as a son and became a warrior princess. The simple and bold episode of Mahabharat was transformed by Tagore into a drama with lyrical rapture and psychological insight. Tagore's, 'Bhanusingher Padavli' was also reshaped in the form of Manipuri dance, in which the Bishnupriya Manipuris spread across the valley of Barak and Surma to remember the Nobel laureate for their cultural revivalism.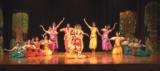 Unknown to most of us, this town's connection with Tagore began from the time of Maharshi Debendra Nath Tagore. Tagore family was well known to the famous Kamini Kumar Chanda, a renowned lawyer, of this town. Chanda was contesting the Baladhan tea estate manager, a British case, in which three Manipuri's were implicated for hatching a conspiracy against him for his elimination. The manager was targeted for his oppressive and repressive measures against the workers. In 1893, the Manipuri's, after trial, were convicted. Kamini fought the case in High Court and got them acquitted. Debendra Nath extended necessary financial help to Chanda in this legal battle. Baladhan tea estate is 45 km from the town.
It was Debendra Nath who sent one of his grandsons, Arunendra Nath Tagore, to work as an assistant manager in Silcoorie tea estate, near the town. It was just the beginning of tea plantation in Cachar. Silchar was yet to be linked by a railway line. Arunendra Nath came here by river route from Kolkata to Goalananda then to Dhaka to reach Narayangunj and finally to Silchar, crisscrossing Padma, Meghna and Surma. His experiences of this adventurous journey, the description of this town as an oasis in the midst of deep jungles with scarce human settlements, no means of communication except horse and elephant have been narrated in 'Bharati' edited by Rabindra Nath Tagore. The town of today grew up and developed from a garrison or cantonment of the British army to fight the tribal rebels of all hues.

The descriptions of the town related to 1881-82. Arunendra rode a horse to reach Silcoorie tea estate with lush green bushes all around. He was warmly welcomed by the British manager and accommodated in a bungalow located in an upland and was cautioned not to mix with the employees or workers. He was also told about the exclusive courtesy and manners of tea gardening. All this was beyond his comprehension. In his own simple and humble way, he carried out his official works and mixed freely with the 'babus' and 'workers' much to the dislike of the British. That made him quite friendly and amiable among the workers but widened his distance from the 'sahibs'. What irked and irritated him most was the ill treatment of the British manager towards the babus and workers which pained him most. The job seemed to him a sort of 'subservience and slavery' and Arunendra Nath finally quit and returned back to his ancestral home of 'Jorasanko'. Quite significantly, Arunendra Nath Tagore was the first Indian to work as an assistant manager in the tea garden, a post reserved for the 'whites' then.
Arunendra Nath, nephew of Rabindra Nath, later on had matrimonial relation with Assam. His daughter was married to Gauhati Law College Principal Gyanaviram Barua. Barua's daughter Ira was married to Gitindra Nath, grandson of Gagendra Nath Tagore. Ira and Gitindra had three daughters – Rinku, Tinku and Chinku. Tinku became famous for her role as Minu in Kabuliwala. Rinku, the eldest one, is well known to us. She is Ayesha Sultana, widow of Nabab Pataudi. She is Sharmila Tagore, the great grand daughter of Arunendra Nath.
Jyoti Lal Chowdhury