Governor assure student of setting up centre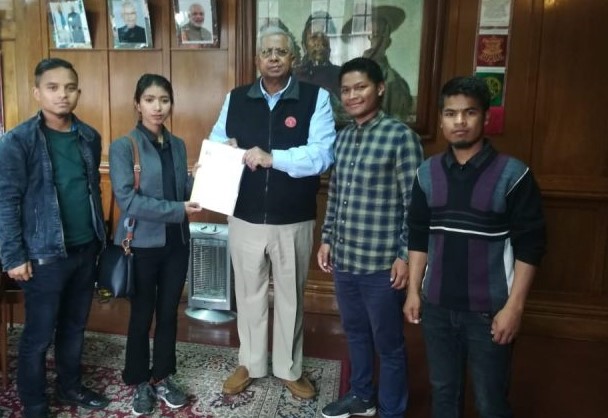 Governor Tathagata Roy assured to take necessary action into the demand for setting up of National Eligibility Test (NET) examination centres in Meghalaya for the interest and welfare of post graduate students.
The assurance was made before a delegation of the North Eastern Hill University Students' Union (NEHUSU) led by its President Genuica Majaw who met the Governor at the Raj Bhavan here requesting for his intervention into the matter.
Majaw told reporters that the decision to approach the governor, who is also the Visitor of the University, was after the state government has delay in taking any step to address the grievances faced by the students' community in the state. She said the Union had met the chief minister Conrad K Sangma on February 19 earlier this year for his intervention into the need to set up of Council of Scientific and Industrial Research (CSIR-NET) and University Grants Commission (UGC-NET) centres in the state.
Unlike other states, she said the state for the past many years has no CSIR-NET centre except only one UGC-NET centre at Qualapaty, Shillong which cannot cater to the need of students who are aspiring to appear for such examination, especially after it was made a computerized test.
At present, students who wanted to appear for the CSIR-NET exams have to go to Guwahati in the absence of such centre in the state. This has created a lot of problem in term of travelling expenses and stress to find the location of the centre, Majaw added.