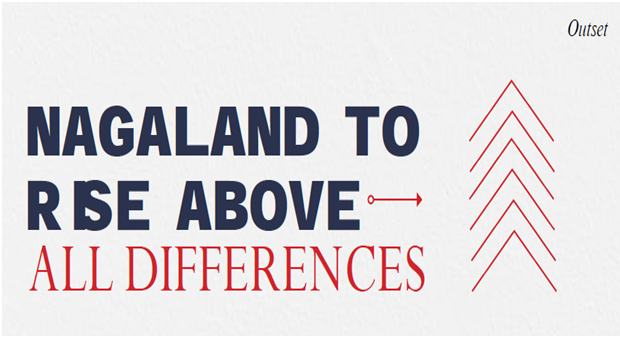 After India became independent in 1947, the Naga territory initially remained a part of Assam. However, a strong nationalist movement began seeking a political union of the Naga tribes, and extremists demanded outright secession from the Indian union. This movement led to a number of violent incidents, and in 1955 the Indian army was called in to restore order. In 1957, after an agreement was reached between Naga leaders and the Indian government, the Naga Hills region of Assam and the Tuensang frontier division to the northeast were brought together under a single unit directly administered by the Indian government. Despite the agreement, unrest continued in the form of noncooperation with the Indian government, nonpayment of taxes, sabotage, and attacks on the army. A further accord reached at the Naga People's Convention meeting of July 1960 resolved that Nagaland should become a constituent state of the Indian union. Nagaland achieved statehood in 1963, and a democratically elected government took office in 1964.
Rebel activity continued, however, increasingly assuming the form of banditry and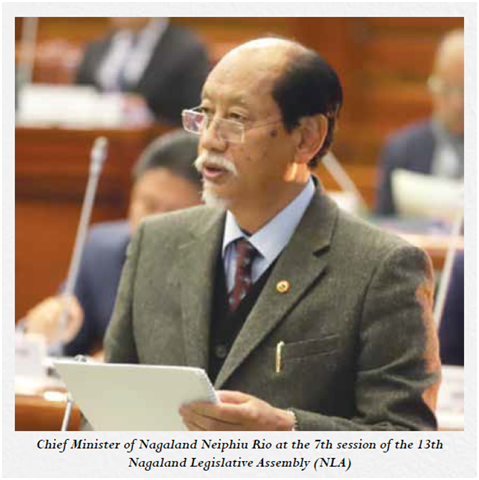 often motivated more by tribal rivalry and personal vendetta than by political aspiration. Cease-fires and negotiations did little to stop the insurgency, and in March 1975 direct presidential rule was imposed on the state. Although leaders of the underground agreed in November 1975 to lay down their arms and accept the Indian constitution, a small group of hard-core extremists continued to agitate for Naga independence and the rest is History.
Main Roadblocks of Nagaland Peace Accord
The Naga insurgency, oldest political problem of India, repeatedly failed due to the following factors"
i. Ancient Customary Laws
Nagas have very "ancient customary laws" yet to be codified under the framework of Indian Government. They are basically traditions and conventions rather than "laws". Each ethnic Naga tribe settles their dispute in their own specific ways outside the "laws" of Indian legal system.
Issue of Naga Identity
ii. The Indian Government assured maintenance of Naga Identity but many ethnic Naga groups doubt it. They think any political settlement may obstruct them in following their own Naga Identity.
iii. Factor of British India
After 1859, special provisions made for Nagas. The Nagas now are apprehensive that those special provisions would vanish if the peace accord is implemented.
b. In 1881, the Naga Hills too became part of British India after the East India Company's rule ended in India.
iv. The Simon Commission
Nagas told the Simon Commission in 1929 "to leave us alone to determine for ourselves as in ancient times".
v. Large Number of Insurgent Groups
Over 12 heavily armed insurgent groups are existing currently in Nagaland, Manipur, Arunachal Pradesh, Assam and Myanmar divided into two broad groups some active and some inactive.
Remaining unresolved since 1918, the Nagaland insurgency issue again dribbled towards uncertainty following hard-line stance of the NSCN (IM) currently negotiating peace with the Centre.
The peace efforts really appears to be torn into pieces after the failure of 97 rounds of talks since 1966 with the last Historic one held on August 3, 2015 signed in the presence of the Prime Minister Narendra Modi.
This Historic Nagaland Peace Accord was signed by R.N. Ravi for the Government of India and Lt. Isak Chishi Swu and Thuingaleng Muivah, Chairman and General Secretary of the NSCN (IM) respectively.
But it failed. Complicating this further, the NSCN (IM) made public the confidential Nagaland Framework of Agreement (NFA) which was a strictly classified document for security reasons.
It is true efforts by the Centre to bring Nagaland, a part of erstwhile NEFA (North Eastern Frontier Agency), never initiated its right perspective in the past to bring it within the national mainstream but the very recently, serious steps were indeed being taken towards this.
The Chief Minister of Nagaland Neiphiu Rio had been giving his sincere efforts in resolving the Naga political issue. His government has also approached Prime Minister Narendra Modi and Union Home Minister Amit Shah for an early solution to the problem. Earlier he had also mentioned, the Naga people also want peace and unity to come through a permanent solution so that we can have development and open up avenues for youths.
Rashmi Mizar
To read the further articles please get your copy of Eastern Panorama March issue @http://www.magzter.com/IN/Hill-Publications/Eastern-Panorama/News/ or mail to contact @easternpanorama.in