Parent Category: 2019
Hits: 7751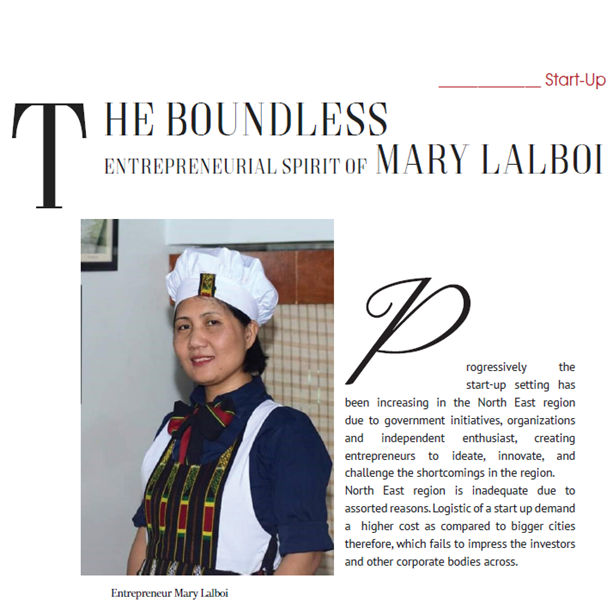 Progressively the start-up setting has been increasing in the North East region due to government initiatives, organizations and independent enthusiast, creating entrepreneurs to ideate, innovate, and challenge the shortcomings in the region.
North East region is inadequate due to assorted reasons. Logistic is one factor wherein, the cost is higher as compared to bigger cities therefore, failing to impress the investors and other corporate bodies across.
A debate on the geography, infrastructure, and roads links is an endless matter. However, we lack recognition of the leading entrepreneurs especially women from North East Region who made a far-fetched mark in the metropolitan cities. Their entrepreneurial skills not only brought glory, money, and status but it does fortify the state in general.
Add a comment
Read more: the boundless entrepreneurial spirit of Mary Lalboi