Jhené Aiko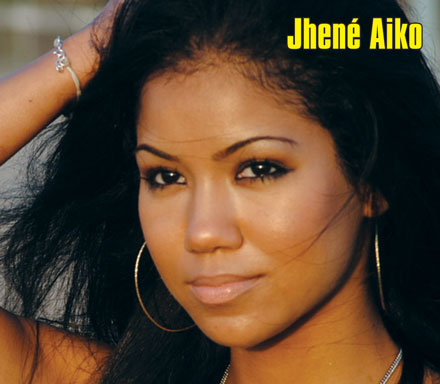 Jhené Aiko began her musical career contributing vocals to several B2K releases in 2002. She featured on tracks five through eight of the R&B group's remix album B2K
:The Remixes – Volume 1. "Santa Baby", a cover she recorded, was also featured on their album Santa Hooked Me Up and she appeared as a guest vocalist on the song "Tease" from Pandemonium! Her song "Dog" appeared as a bonus track.
In June 2013, Aiko was featured on the Big Sean song "Beware", which ended up reaching the Top 40 in the United States. This was her first song to chart on the US Billboard Hot 100. In October 2013, it was revealed Jhené Aiko would open for Canadian
rapper Drake on his Would You like a Tour? concert tour. She had previously collaborated with Drake on his third album Nothing Was the Same (2013), lending her vocals on the tracks "Wu-Tang Forever" and "From Time". Aiko then released her debut EP Sail Out, on November 12, 2013. "Bed Peace" featuring Childish Gambino was released as the album's second single on September 17, 2013. The single's artwork was inspired by John Lennon and Yoko Ono's Bed-Ins for Peace protest against the Vietnam War. The EP debuted at number eight on the US Billboard 200 chart, with first-week sales of 34,000 copies. In a January 2014 interview with Vibe, Aiko announced her debut studio album Souled Out would be released in May 2014.