Selena Gomez – Back on Booze?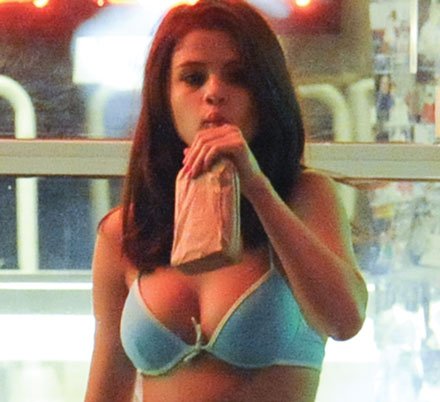 According to Selena Gomez's reps, the singer did not enter rehab in early January for reasons related to alcohol abuse. Let's hope that's true... because the star has been spotted boozing it up with a friend!
Gomez herself posted a photo on Instagram in which, to be honest, she isn't exactly throwing down shots of tequila. Still, Justin Bieber claims Selena is a drunk, so any alcohol is too much alcohol if that really is the case.
Gomez spent two weeks inside an an Arizona rehab facility last month, with many believing the stint was related in some way to Justin Bieber. Did she party too much with him? Did she become hooked on pills in an attempt to get over him? Did the emotional stress become too much to bear? We'll likely never know for certain. Was Gomez really destroyed by her fellow artist?