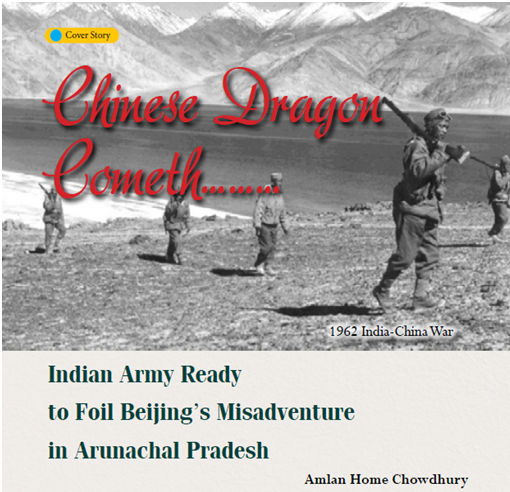 With the war games of Beijing increasing in Arunachal Pradesh sector, the Indian Army has made elaborate arrangement to give befitting reply to any misadventure that the Peoples Liberation Army (PLA) of China may indulge in immediate future.
Under the given circumstances when 13th rounds of India-China army level talks have failed to ease the border tension, the fear of PLA-misadventure looms large. Arunachal Pradesh needs to be cautious but not panic. Fire spewing dragons are imaginary but the Smerch guns of the Indian Army are real.
The Smerch guns stationed along the India-China Line of Actual Control (LAC) in Arunachal Pradesh sector can launch a salvo of 48 rockets in 40 seconds thus neutralising any misadventure of the Peoples Liberation Army (PLA).
Add a comment
Read more: Chinese Dragon Cometh