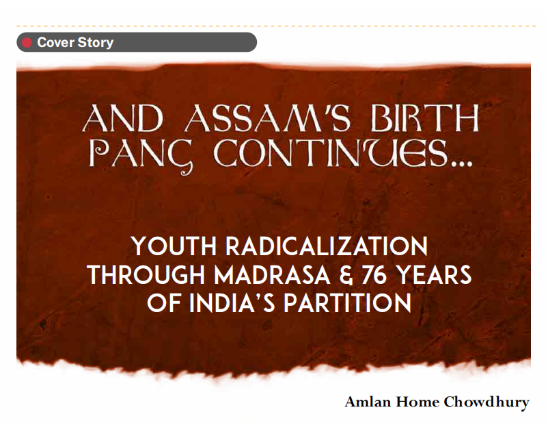 In India's gossip-capital Kolkata, a very interesting story of a Bengali Babu losing door-key in a nearby dark bush yet searching it under the scant light of a lamp-post had been running for decades together.
Why is that man searching the key at a place where he did not lose it?
The story's plot which we will evolve gradually runs fit in the case of Assam and the famous Destiny Address that Pundit Jawaharlal Nehru made on August 15, 1947.
On that day, two nations India and Pakistan were born.
Add a comment
Read more: Youth Radicalization through Madrasa & 76 Years of India's Partition