Parent Category: 2019
Hits: 3940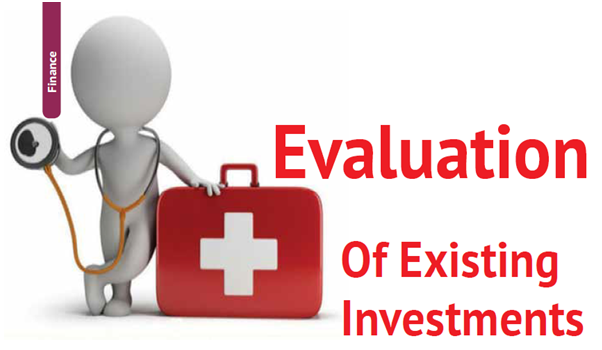 Dil Chahta Hai : Movie 2001
A Dialogue – " Aaj Pooja , kal koi dooja.."
From the above dialogue some lesson in regards to the investment can be learned.
Lesson:
Don't invest in products you don't understand.
Be like Akash Malhotra (Amir Khan) when it comes to investing. He doesn't believe in or understand love and hence, he refuses to be in a serious relationship. Only when he falls in love with Preity Zinta does he make any commitment. Do likewise.
Unless you know, how a Ulip or thematic funds work, don't put your money in them.
Lagaan : " Dugna Lagaan Jabardasti nai hai ?

Bhar sake hai koi ? E Bipda nahi Mukhiya ji, ee hai mauka."
Lesson:
Don't be forced to pay taxes or fees due to ignorance. Be like Bhuvan .
Learn and Act. You too be on the learning. Read up tax deductions, fees etc on banks, insurance charges etc.
Parent Category: 2019
Hits: 3846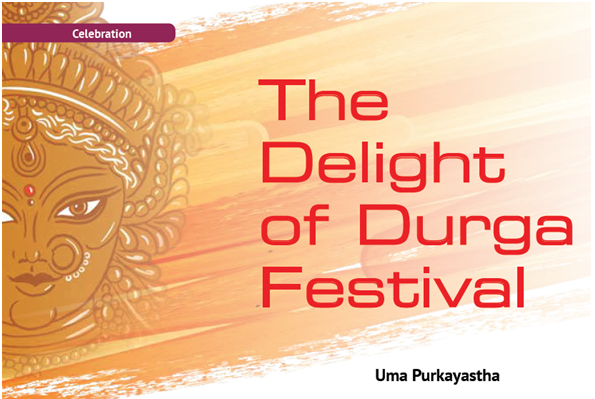 Durga Puja is advancing, when all things look bright and beautiful. It is autumn, the season of blue and brightness. Though the sky of Shillong is always overcast with cloud but sometimes blue sky also peeps with golden sun rays bearing the message of autumn, and people feel the essence of puja everywhere! Right from Iewduh (Barabazar) to Police Bazar, Polo, Laban, Laitumkhrah, Rynjah everywhere, there is a special sensation of Puja marketing, particularly in the shops of garments, shoes and other luxury things. Puja marketing is something special and traditional to the Hindus. Though it is very expensive but at the same time a great pleasure and somehow sentimental. The businessmen and the customers equally awaits eagerly for the puja marketing.
Add a comment
Read more: The Delight of Durga Festival
Parent Category: 2019
Hits: 5562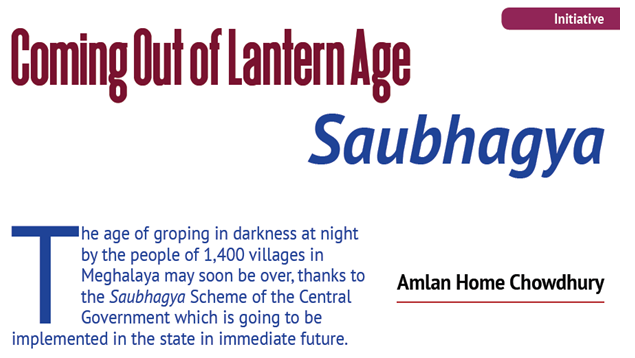 Ironical is may seem, though the joint initiative of Central Government and Government of Meghalaya was launched for The 24x7 Power for All, the villages in hundreds in several parts of the state continued to remain in lantern age.
That is where a serious issue crops up. Meghalaya was a power surplus state till a few decades ago. If it was a power surplus state, how could the villages numbering a hefty 1,400 not electrified? It is here from where we should make our journey to examine the malady of the chapter of darkness of those villages.
Meghalaya has about 6,000 villages. Out of them, the rural electrification was started in 4,959 villages as part of the Saubhagya Scheme. But only 3,469 villages were electrified and rest thrown in the devil's darkness.
Why? This is a big question. The answer to this question was recently found in large scale anomalies in state's power department came by the Public Accounts Committee (PAC) of the Meghalaya Legislative Assembly.
Add a comment
Read more: Coming Out of Lantern Age
Parent Category: 2019
Hits: 4021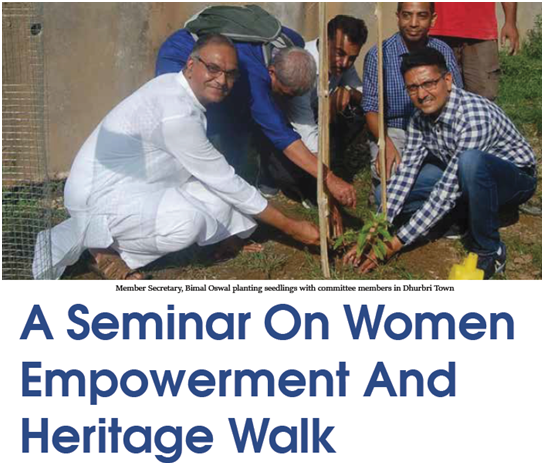 For quite long time, Dr. Pannalal Oswal Memorial Committee (DPOMC) promoting tourism and taking interest in preservation and protection of historical and heritage sites of Dhubri town, and this year too, took initiative to create awareness among the students with a view to enlighten them to the glorious past and iconic history.
DPOMC organised Heritage Walk in the town on the occasion of 20th Death Anniversary of renowned physician and social worker, Dr. Pannalal Oswal observed with two-day long programmes on September 22 and 23.
Add a comment
Read more: A Seminar On Women Empowerment And Heritage Walk
Parent Category: 2019
Hits: 3743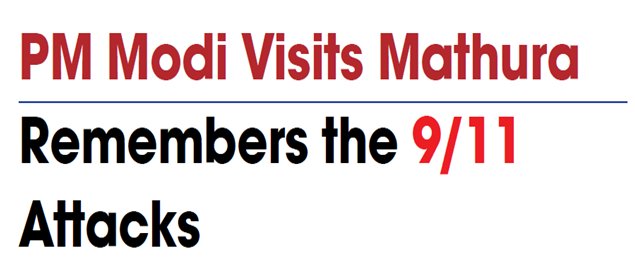 Remembered the 9/11 Attacks
Prime Minister was in Mathura for a day where he addressed the nation on several important issues, one of being was on terrorism. He addressed that, today terrorism has become an ideology which has transgressed every border. It is a global problem and has become a global threat, whose strong roots are getting nourished in our neighbourhood," Prime Minister affirmed that India was capable of meeting the threats without referring to Pakistan by name. The entire world needs to take a pledge to combat terrorism, the forces that were advancing its cause and those giving shelter and training to terrorists.He said, "There is a need for strong action. India is fully competent to face the challenge. We have shown this and will also show it in future."
Add a comment
Read more: PM Modi Visits Mathura