A MISSION THAT FAILED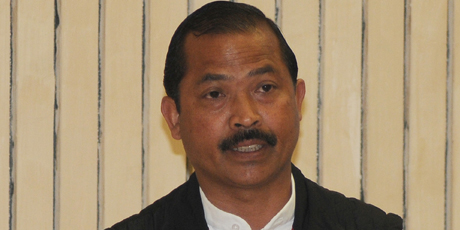 The Congress is now seemingly feeling the pinch, as Vincent Paala, Lok Sabha member and working President of the Meghalaya Pradesh Congress, had set his mission to recall and persuade Congress legislators to again come on board the mother ship. He had tried his very best to come to a reconciliation process, but all efforts had proved futile. The senior Congress leaders include P. N .Syiem.
Now leading the P.D.F, Rowell Lyngdoh, Sniawbhalang Dhar, Ngaitlang Dhar, Prestone Tynsong now in the NPP camp. Pala had also approached Robert Garnet Lyngdoh, as a dear friend, a former cabinet minister, to make a comeback, who was suspended from the party in 2008 to 2014, but had fell on deaf ears. As the saying goes time and tide waits for no one, resulting in the failure of the mission.