MIXTURE OF MUSICAL FANFARE AND BREAKFAST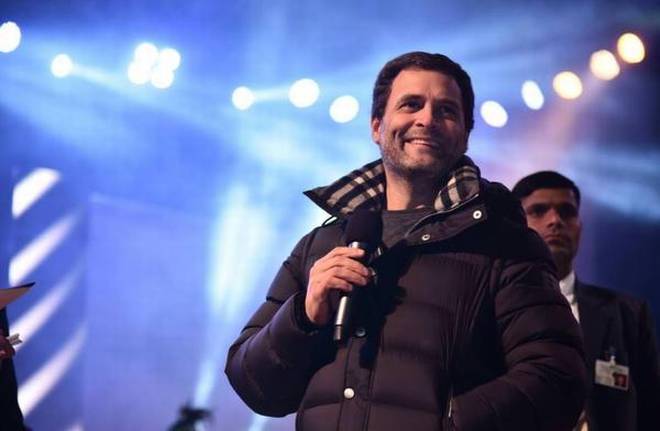 A mixture of musical fanfare and breakfast is a new style fashion of electioneering, exhibited by the Congress party in Shillong, to woo and delight the voters. The party President Rahul Gandhi was at the centre stage of the events, also celebrating Martyrs Day paying homage to the Father of the Nation, Mahatma Gandhi. Five musical bands, and two solo performers had show cased the musical talents. This is to attract specially the new generation voters who number 42,843 out of the total 18.3 lakh voters. However from the spirited start, it was in a sober mood that Rahul interacted with traditional heads of Khasi administered states and other institutions, who are demanding clear cut Constitutional definition of their powers. However religious leaders were not neglected, also business people and women students. Not forgetting of course is the beef ban ticklish issue of the BJP Government at the Centre which the Congress would take up in its campaign, as one of its important agenda.
Rahul had also visited Jowai, where there is not much excitement, as the party need energy to face serious challenges in the seven seats in Jaintia Hills.