Puss in Boots Snipoff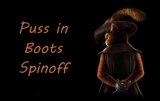 On November 4, Antonio Banderas will lead Puss in Boots away from his green pal Shrek and into a franchise of his own. Set to be released in November 2011,the spinoff will feature Puss in Boots as he sets his paws on his own adventures, sans Shrek and Donkey. Fans of the Shrek franchise are in for a new, albeit different dose of CATastrophy.
Criss Angel:Engaged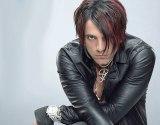 Criss Angel's single status just up and vanished into thin air! The Las Vegas illusionist and girlfriend Sandra Gonzalez got engaged in Cabo San Lucas, Mexico.  Angel, who met Gonzalez four years ago surprised his bride-to-be with a diamond and platinum ring. No date has been set for Sandra and Criss' wedding.