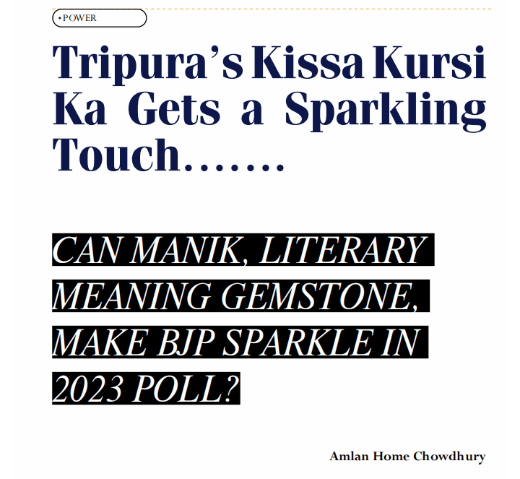 A Manik has been added to the political crown in Tripura.
Manik, we know, means a gemstone that radiates light. The BJP High Command, in a rather swift move, changed Tripura's leadership replacing Biplab Kumar Deb by Manik Saha.
Such a move, however, is not new as the BJP also charged the Chief Minister in other states just before elections. The BJP removes the guard when it feels the person concerned may not prove to be charismatic enough to lead the party to victory in the polls or generate unnecessary controversies.
This game of political musical chairs is typical of the BJP.
Let us have a look at it.
Add a comment
Read more: Can Manik, Literary Meaning Gemstone, Make BJP Sparkle in 2023 Poll?