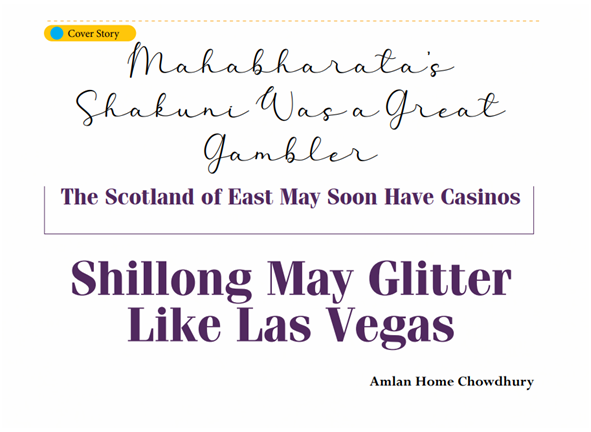 Blending fun and frolic with thrilling gambling, the tourists may now find Shillong – The Scotland of East – absolutely irresistible the way they find Las Vegas, Macau, Monte Carlo and Singapore.
In fact, the legalization of gambling, online gambling and sports betting can emerge as a major booster to tourism. The ShillongTeer Lottery Game may also get a boost, side by side.
It is in this backdrop that the state including Shillong may find casinos operating in immediate future thus brightening the prospect of overseas tourism further.
Add a comment
Read more: Mahabharata's Shakuni Was a Great Gambler