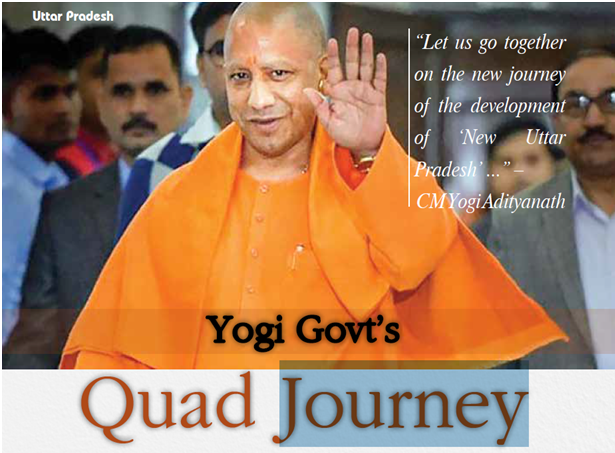 With much hype and fanfare, Uttar Pradesh Chief Minister Yogi Adityanath completes four years in office on 19 March and he has a long list of achievements, to claim, but his government faces several challenges on various fronts ahead of the 2022 Assembly Elections in Uttar Pradesh.
A 64-page booklet titled "Chunotiyon main talaashe avsar" (Challenges turned into opportunities) has been brought out listing the achievements of his government in various fields in the "four years of service and good governance".
Besides referring to the presentation of its first paperless budget (2021-2022) with largest ever size of Rs 5.5 lakh crore for all round development of Uttar Pradesh, the booklet list efforts to make the state a trillion dollar economy and bring about improvement in law and order situation, among major achievements.
Add a comment
Read more: Quadrennial Journey of Yogi Govt