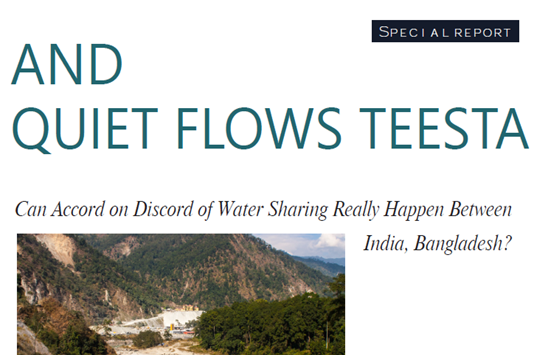 Mighty Teesta River, flowing through the Northeast India and holding key to the region's prosperity through generation of power and other multipurpose projects, now has become the focal point of forthcoming Indo-Bangladesh talks.
The reason is long standing dispute between India and Bangladesh over sharing of its water. Dhaka wants lion's share of water while Delhi is justifiably claiming more since the river originates in Sikkim. Dispute, as a result, continues.
Bangladesh also depends much on Teesta River as it also flows through this country like many other rivers which, though originated in India, terminates there. The stretch of Teesta River is about 121KM on which 21 million Bangladeshis depend. But India's dependence on Teesta River is much more as it is the lifeline of Sikkim and North Bengal.
Add a comment
Read more: And Quiet Flows Teesta