The Evolution Of Music Part - XII
Reggae is a music genre first developed in Jamaica in the late 1960s. While sometimes used in a broader sense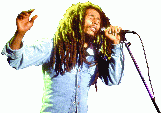 to refer to most types of Jamaican music, the term reggae more properly denotes a particular music style that originated following on the development of ska and rocksteady.
Reggae is based on a rhythmic style characterized by accents on the off-beat, known as the skank. Reggae is normally slower than ska but faster than rocksteady. Reggae usually accents the second and fourth beat in each bar, with the rhythm guitar also either emphasising the third beat or holding the chord on the second beat until the fourth is played. It is mainly this 'third beat', its speed and the use of complex bass lines that differentiated reggae from rocksteady, although later styles incorporated these innovations separately.
Etymology
The 1967 edition of the Dictionary of Jamaican English lists reggae as "a recently estab. sp. for rege", as in rege-rege, a word that can mean either "rags, ragged clothing" or "a quarrel, a row".
Reggae as a musical term first appeared in print with the 1968 rocksteady hit "Do the Reggay" by The Maytals, but it was already being used in Kingston, Jamaica as the name of a slower dance and style of rocksteady.
Bob Marley is said to have claimed that the word reggae came from a Spanish term for "the king's music".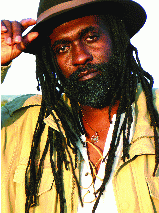 Musical characteristics
Reggae is either played in 4/4 time or swing time, because the symmetrical rhythmic pattern does not lend itself to other time signatures such as 3/4 time. Harmonically, the music is often very simple, and sometimes a whole song will have no more than one or two chords.
Roots reggae
Roots reggae is a spiritual type of music whose lyrics are predominantly in praise of Jah (God). Recurrent lyrical themes include poverty and resistance to government and racial oppression. Many of Bob Marley's and Peter Tosh's songs can be called roots reggae. Musically, on the song "Roots, Rock, Reggae" Marley devised a new style of 'off beat' music where a bar of six beats is played, with the guitar skanking on the fourth and sixth beat. Although entirely separate from the beats of ska, rock steady, reggae, skank, flyers, rockers and all later styles, this unique beat seems to have been so closely associated with Marley that few others adopted it.
Dub
Dub is a genre of reggae that was pioneered in the early days by studio producers Lee 'Scratch' Perry and King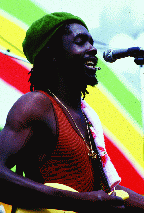 Tubby. It involves extensive remixing of recorded material, and particular emphasis is placed on the drum and bass line. The techniques used resulted in an even more visceral feel described by King Tubby as sounding "jus' like a volcano in yuh head." Augustus Pablo and Mikey Dread were two of the early notable proponents of this music style, which continues today.
Rockers
The rockers style was created in the mid-1970s by Sly & Robbie. Rockers is described as a flowing, mechanical, and aggressive style of playing reggae. One article calls the rockers era the "Golden Age of Reggae".
Lovers rock
The lovers rock subgenre originated in South London in the mid-1970s. It is similar to rhythm and blues. Notable lovers rock artists include: Gregory Isaacs, Freddy McGregor, Dennis Brown, Maxi Priest and Beres Hammond.
Dancehall
The dancehall genre was developed around 1980, with exponents such as Yellowman, Super Cat and Shabba Ranks. The style was characterized by a deejay singing and rapping over raw and fast rhythms. Ragga  and reggae fusion, are subgenres of dancehall.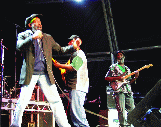 Raggamuffin
Raggamuffin, usually abbreviated as ragga, is a sub-genre of reggae that is closely related to dancehall and dub. The term raggamuffin music describes the music of Jamaica's 'ghetto youth'. The instrumentation primarily consists of electronic music. Sampling often serves a prominent role as well. As ragga matured, an increasing number of dancehall artists began to appropriate stylistic elements of hip hop music, while ragga music, in turn, influenced more and more hip hop artists.
Reggaeton
Reggaeton is a form of urban music that first became popular with Latin American youth in the early 1990s. Reggaeton's predecessor originated in Panama as reggae en español. After the music's gradual exposure in Puerto Rico, it eventually evolved into reggaeton. It blends West-Indian reggae and dancehall with Latin American genres such as bomba, plena, salsa, merengue, Latin pop, cumbia and bachata, as well as hip hop, contemporary R&B and electronica. Modern reggaeton beats follow the structure of the Dem Bow Riddim, a beat created by Jamaican producers Steely & Clevie in the late 80s and early 90s.
Reggae fusion
Reggae fusion is a mixture of reggae or dancehall with elements of other genres, such as hip-hop, R&B, jazz, rock, drum and bass, punk or polka. Although artists have been mixing reggae with other genres from as early as the early 1970s, it was not until the late 1990s when the term was coined.