The Evolution Of Music Part-VII
Plink Rock & Heavy Metal
  Punk was a form of rebellious rock that began in the 1970s, and was loud, aggressive and often very simple.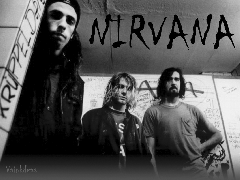 Punk began as a reaction against the popular music of the period, especially disco and arena rock. American bands in the field included, most famously, The Ramones and Talking Heads, the latter playing a more avant-garde style that was closely associated with punk before evolving into mainstream New Wave. Other major acts include Blondie, Patti Smith and Television. In the 1980s some punk fans and bands became disillusioned with the growing popularity of the style, resulting in an even more aggressive style called hardcore punk. Hardcore was a form of sparse punk, consisting of short, fast, and intense songs that spoke to disaffected youth, with such influential bands as Bad Brains, Dead Kennedys, and Minor Threat. Hardcore began in metropolises like Washington, D.C., though most major American cities had their own local scenes in the 1980s.  Hardcore, punk, and garage rock were the roots of alternative rock, a diverse grouping of rock subgenres that were explicitly opposed to mainstream music, and that arose from the punk and post-punk styles. In the United States, many cities developed local alternative rock scenes, including Minneapolis and Seattle.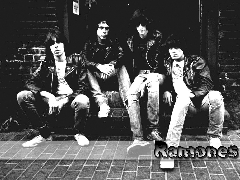 Seattle's local scene produced grunge music, a dark and brooding style inspired by hardcore, psychedelia, and alternative rock. With the addition of a more melodic element to the sound of bands like Nirvana and Pearl Jam, grunge became wildly popular across the United States in 1991.
Heavy metal is characterized by aggressive, driving rhythms, amplified and distorted guitars, grandiose lyrics and virtuosic instrumentation. Heavy metal's origins lie in the hard rock bands who took blues and rock and created a heavy sound centered around the guitar and drums. Most of the pioneers in the field were British; the first major American bands came in the early 1970s, like Blue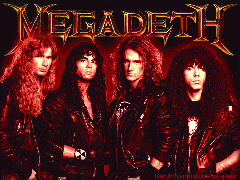 Öyster Cult and Aerosmith. Heavy metal remained, however, a largely underground phenomenon. During the 1980s the first major pop-metal style arose and dominated the charts for several years kicked off by metal act Quiet Riot and dominated by bands such as Mötley Crüe and Ratt; this was glam metal, a hard rock and pop fusion with a raucous spirit and a glam-influenced visual aesthetic. Some of these bands, like Bon Jovi, became international stars. The band Guns N' Roses rose to fame near the end of the decade with an image that was a reaction against the glam metal aesthetic. By the mid-1980s heavy metal had branched in so many different directions that fans, record companies, and fanzines created numerous subgenres. The United States was especially known for one of these subgenres, thrash metal, which was innovated by bands like Anthrax, Megadeth, Metallica and Slayer, with Metallica being the most commercially successful.