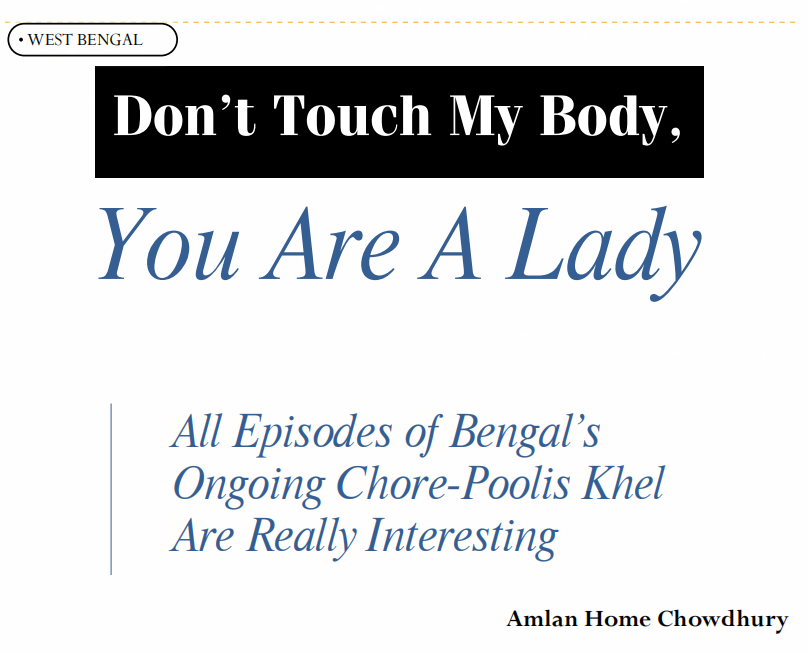 Can scams have political Prem Kahani or love-tangles, coinage of new terms pertaining to the world of thievery, outburst of Gussa when a politician is touched by a lady cop and his arch rivals claiming he likes touch of only males not females?
Such things may not have happened in any other scam-stained Indian state but has taken place in the Trinamool Congress ruled West Bengal: now a field of Chore-Sipahi (thief-cop) game with ED and CBI chasing scam-tainted politicians and they are clamouring we are harassed by the bosses of BJP.
As the matter of different scams of Mamata Banerjee-ruled Bengal is subjudice, we can have the glimpses of these episodes only on the basis of official statements of the ED, CBI and reporting appearing in the media.
It is in this backdrop that a poet and singer Kabir Suman even composed a song "Chuo Na Chuyo Na Sakhi…." (don't touch me, please) to intellectually hit the BJP leader Subhendu Adhikari who objected being touched by a lady cop while being taken to a police van.
Subhendu had defeated Mamata Banerjee in the last assembly election proving that her alleged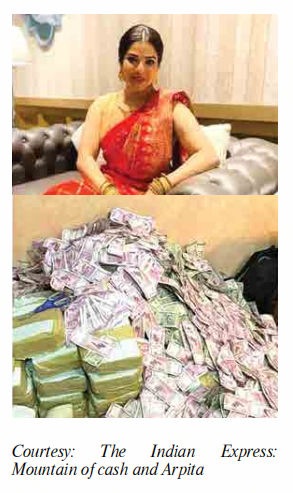 Didigiri (supremacy) in Bengal's trouble-torn politics can be tamed by his successful alleged Dadagiri (supremacy) of sorts by a BJP leader like him.
It is in this backdrop that a temple in Bengal showed a portrait of Mother Goddess Kali with a garland of some beheaded heads resembling to some extent to leaders of BJP of Bengal. This seems to be an indirect reference to power of Mamata Didi as she has the capability to politically defeat all the BJP leaders.
In West Bengal, in the month of July every year, is marked by torrential rain and occasional thunders generating light and sounds. Amidst this Monsoon season, the political weather of the state suddenly turned highly thunderous as one after another alleged kingpins of scams were raided by the ED and CBI.
Among the many such media reported kingpins, the two of them were very powerful TMC leaders: Partha Chatterjee (a Minister) and Anubrata Mandal.
Kissa of Mary Madam & Subhendu
To read the further articles please get your copy of Eastern Panorama October issue or mail to contact.easternpanorama@gmail.com