Lip Care
With age, your lips also show aging signs. The youthful glow and sexy appeal gradually disappear. These handy lip care treatments can offer you a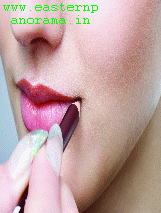 perfect pout for a life time. Grab the right beauty lip care regimes and add glamor to your appearance.
Long Lasting Lip Color
During various activities, such as, drinking, eating, licking the lips, interacting with others, your lip color gradually fades. Considering this issue, cosmetic manufacturers are producing numerous long lasting lip products. These include, Benefit lip plump (Primer), Automatic lipliner duo pencil from Benefit cosmetics, Fast-track lips chic and more. You may try blotting the lips with a tissue paper after using a fantastic lip color. It will offer you a long lasting lip color.
Lip Care Tips
Keep a little container of petroleum jelly close to you at all times. So when your lips feel dry, apply a little gently on the lips. Do not lick your lips often, as this would cause the lips to become drier.
When looking for lip balms from cosmetic shops, opt for brands that make lip balms containing organic or natural ingredients instead of chemical dyes and colors. Lips gloss brings luscious style on the lips and makes you gorgeous.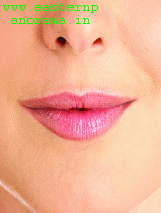 A simple recipe prepared at home could go a long way to provide lip care in the most natural way. For this, you need honey and glycerin mixed in equal proportions and a few drops of lemon juice added to the mixture. Store the mixture in a cool place and use it as often in the day as possible. Applying it before going to sleep every night would prevent the accumulation of dark pigments, leaving lips looking naturally pink and soft.
Always use lipsticks with moisturizing agents like vitamin E oil. Try to avoid dark shades of lip stick, or the matte finish ones, or 'long stay' lipsticks. This will keep your lips nourished and avoid the darkening or drying process.
Try to add lots of green leafy vegetables, whole grains and pulses in your diet. These are providers of Vitamin B, which prevent the delicate skin of your lips from cracking. Drink 10-12 glasses of water every day, and exercise regularly.
Chapped Lips Remedy
You can avoid those irritating dry lips through the following steps.
Apply Vaseline or lip balm regularly on the lips especially during the winter season.
Nourish your lips by using a soft brush. In a circular motion, treat your lips with gentle care. This is a lip exfoliation process and doing it for at least 20 to 30 seconds, you can enjoy fresh and younger looking lips.
Lip balms
Lip balms have a moisturizing formula which gives your lips a smooth treatment besides a sunscreen effects.
Lip liner
To define your lips with the right shape, use a lip liner as it gives the lips a good outline. This lip product even helps in dealing with the drooping lip problem.
Lipstick
After drawing the outline with a lip liner, use the wonderful shades of lipsticks. Some reputed brands offer a moisturizing formula in their product.