Should the North East worry about China?
October 2009
"You must ask your neighbour if you shall live in peace" – John Clark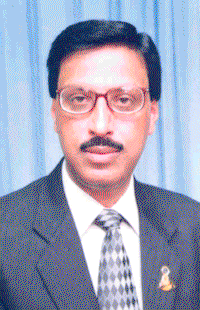 China is one of India's neighbours, this is a geographical fact that is unchangeable. People of the North East are very sensitive about any moves that China makes. This is because of two primary reasons, the first being the unpredictable nature of the Chinese Government. The Indo – Sino war of 1962 was very sudden and caught our political leaders and army generals completely by surprise. Secondly, the expansionist character of China is an issue that is a cause for worry for India. In spite of international objection and pressure, China has annexed Tibet. Similarly, China has never said in clear and categorical terms that it accepts Arunachal Pradesh as an integral part of India. The recent objection of the Chinese Government against the Dalai Lama's visit to Arunachal Pradesh is indeed a serious matter which can not be taken lightly as it amounts to China's interference in the internal matters of the country. Similarly, the report published in a Guwahati based English daily recently that ULFA Commander – in - Chief Paresh Baruah recently visited China in an attempt to establish some bases for the postscribed group in the areas bordering China and Myanmar is another cause for great concern as this area is virtually unguarded. In addition to this, claims and counter claims are being flashed in the newspapers and also speculation is rife which has only added to the confusion that is already present in the minds of the people of the region. This has prompted India's National Security Adviser Mr. N. K. Narayanan to rightly say that India is strong enough to tackle any such situation and cautioned the media that unnecessary hype on the China issue could lead to an unwarranted incident or accident and problems with this neighbour. He went on to say that "India of 2009 is not (India) of 1962." He has also confirmed that both the nations are keen to maintain peace and tranquility at the border.
It is a fact that China is one of the fastest growing economies in the world today and that India is one of the major consumers of Chinese products. As such, it is not in the economic interest of China to attack India or grab any part of its territory.
It is true that the media needs to be cautious while reporting on not only China but also other matters but, that aside, we can not afford to take matters relating to the border areas with China lightly either.
A vigilant eye on China's activities from here on is a must as we are unable to read minds, even if we could, it would be all the much harder in China's case given its unpredictable nature.
Dr. K.K. Jhunjhunwala
Add a comment