Parent Category: 2019
Hits: 8232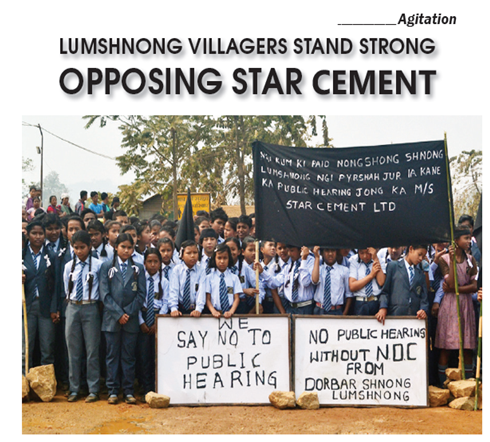 The Star Cement Limited which is operating from Jaintia Hills of Meghalaya is in the news, this time precisely for wrong reason. The company which is extracting 9 lakh tons of limestone annually is proposing to raise it to 25 lakh tons per year. For this purpose a public hearing was conducted by Meghalaya State Pollution Control Board and East Jaintia Hills Administrators in collaboration with Star Cement which was opposed by the Village, Headman and school children. Floating all the rules, the public hearing was held at campus of Star Cement at Lumshnong where it was difficult for the people to raise their concern about environmental degradation with such large scale extraction of limestone.
It may be noted that in Jaintia Hills, there are large number of caves which took thousands of years to form are already destroyed by various cement companies because of its location at the close proximity to caves in the region.
Add a comment
Read more: LUMSHNONG VILLAGERS STAND STRONG OPPOSING STAR CEMENT