Parent Category: 2019
Hits: 6526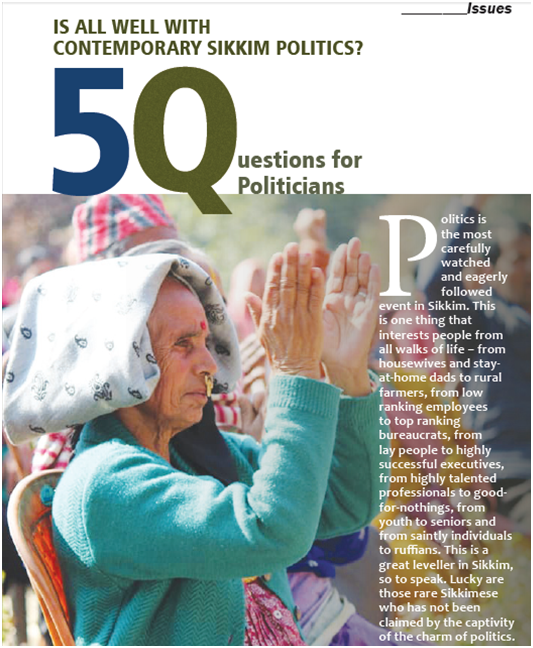 There could be several reasons behind this intense interest in politics.
One - the post-merger Sikkimese identity is so inextricably linked to politics which has induced a kind of caution in the Sikkimese mind. The Sikkimese destiny in the Republic of India, to a large extent, has been shaped by the political events that transpired around the time of the merger. Today, we have the luxury of hindsight and say, 'If our leaders had done this, we would have benefited this way or that move would have given us this advantage' and so on. With such a political history behind us, for better or for worse, politics continues to rule the roost in our conscience. Moreover, the local political narratives across the board have inculcated into our conscience a notion that it is only politics that can protect our Sikkimese distinctiveness which is so vital to Sikkimese identity in the larger national context. This explains the conscious distancing of Sikkim from national parties.
Add a comment
Read more: IS ALL WELL WITH CONTEMPORARY SIKKIM POLITICS?