Flood creates havoc in Northeast India
Nisha Sethia
Relentless rainfall has created havoc in the North Eastern states of India. The states of Assam, Meghalaya and Arunachal Pradesh have been badly hit. Earthquake in Assam during 1950 raised the bed of the Brahmaputra, and floods began to threaten the environment.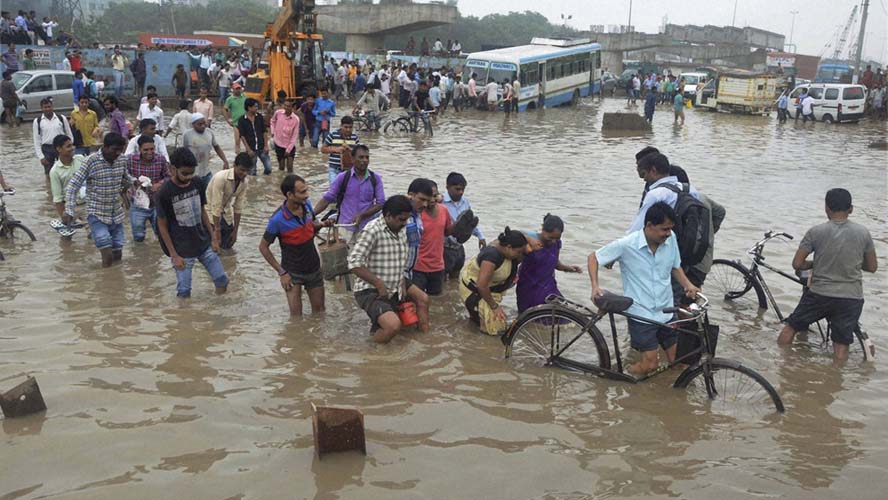 Flood in Assam is a regular feature. The only things that have changed from year to year are the number of people affected, crores in relief, number of deaths.
The flood situation has improved substantially and railway connectivity has been partially restored yet overall 1.6 lakh people are still suffering in the six district of Assam. The National Disaster Response Force (NDRF) has organised rescue operations across the state. The army has also been put on standby for emergency rescue operation. Chief Minister Sarbananda Sonowal took stock of the entire network of embankments and asked the water resources department to begin repairing the breaches. He also provided medical emergencies to avert outbreak of any water borne diseases in the flood affected areas, restore snapped communication and repair roads and culverts on a war-footing. He has also asked to arrange for immediate vaccination of cattle and to give seeds of rabi crops to the farmers.
To read the further article please get your copy of Eastern Panorama March issue @http://www.magzter.com/IN/Hill-Publications/Eastern-Panorama/News/ or mail to contact @easternpanorama.in