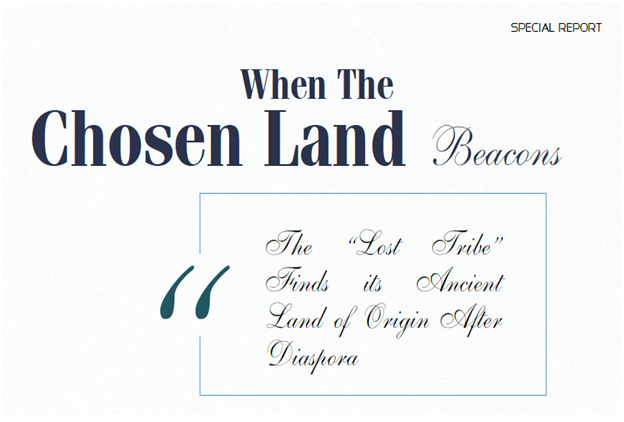 When the human civilization was comparatively young nearly 2722 years ago with political turbulence sweeping Levant which then formed the Eastern Mediterranean of Western Asia, the mighty Assyrian Empire exiled the 10 Jewish tribes of Israel.
One among them was Bnei Menashe, one of the 10 tribes!
We get glimpses of this expulsion in the Hebrew Bible and other historical references including that of Flavius Josephus, the 1st century Jewish scholar who fought against the Roman Empire but ultimately took shelter in Rome to compile the history of Israelites.
They accessed to the then inaccessible Manipur and Mizoram braving heat, stand storms, cold, mountains, jungles, rivers and seas risking their very lives, Bnei Mesashe people settled down there.
Add a comment
Read more: When The Chosen Land Beacons