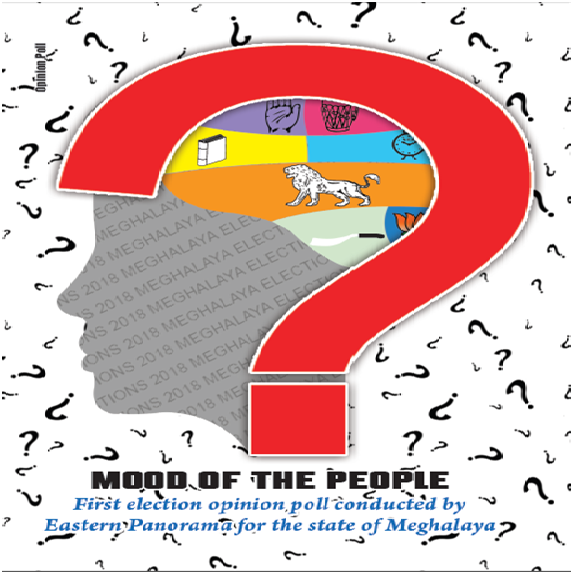 Eastern Panorama conducted an opinion poll in the state of Meghalaya to understand the mood of the people as the state is going to elections in the month of February 2018. The election is quite interesting this time as BJP is a strong contender with high probability of getting maximum seats. The methodology adopted was quite simple. We have taken a sample of 727 persons and the same was conducted in Shillong/Jowai/Tura/Nongpoh only. The survey was conducted in the last week of October and the first week of November. The major findings of this survey are as under.
* Congress is down and out even though over 52% people are satisfied with the work of Dr.Mukul Sangma. Only 17.88% people felt that Congress will be back in power and part wise analysis shows that only 22% people felt that congress will make it in 2018.
* BJP which has no presence in the region is gaining momentum as 37% of the people felt that BJP will form the Government in the state of Meghalaya which is a Christian dominated state whereas 29% people felt that it will be a coalition Government.