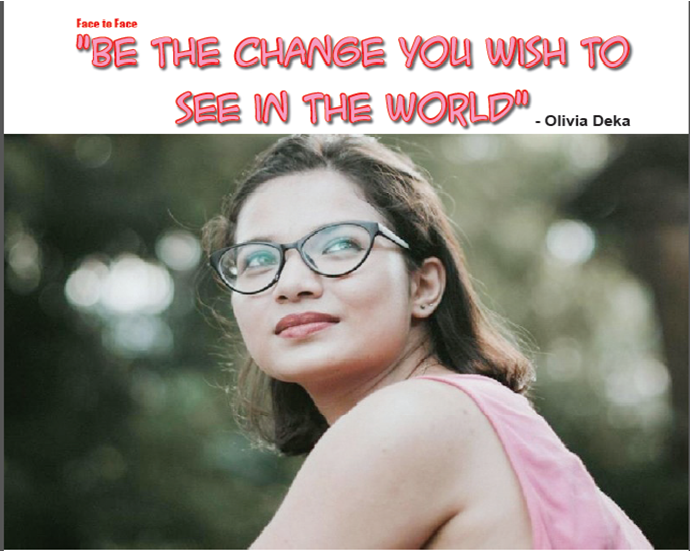 Olivia Deka from Tezpur, Assam has made the state proud by being the only girl from all over India to attend the ChangemakerXchange summit in Phillipines 2017. She is the Co-founder and Director of Finderbridge Tourism, a socio progressive startup based in Assam. To know about her achievement in personal, we contacted her and here's she has got to say us all. Eastern Panorama in an interaction with the young talent Olivia Deka.
Can you tell us something about ChangemakerXChange?
Cha n g e m a k e r X c h a n g e stands for an exchange of ideas between young people who are working on innovative solutions to social, environmental or societal problems in their immediate surroundings. At five-day exchange meetings, we are to deepen our knowledge and further develop our initiatives and business models. We are to network, enhance our own initiatives in a dialog with other participants, and start joint projects. Particularly innovative project ideas receive financial and nonmaterial support from the Robert Bosch Stiftung. The program is open to social innovators between 18 to 30 years old from Africa, Asia and Europe.
Add a comment
Read more...