BJP Mahila Morcha slam Meghalaya Govt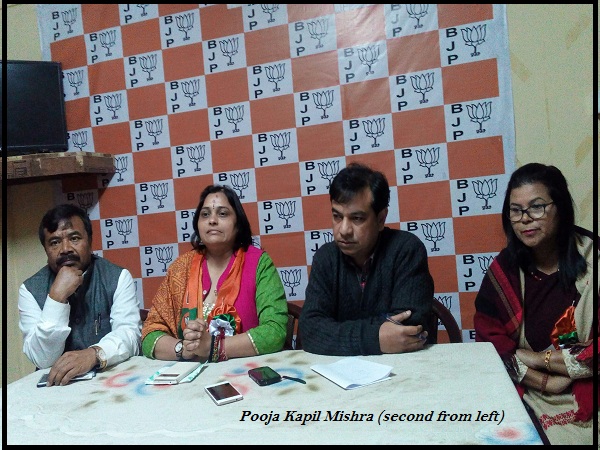 BJP Mahila Morcha National General Secretary Pooja Mishra has criticized the Congress-led government in the state for its failure to implement various Central government schemes in the State. According to her, there is no development in Meghalaya despite the fact that the DONER ministry is doing very well in the North East region.
Mishra said "I feel bad that various schemes of the Centre are not properly implemented in Meghalaya," She alleged that there is poor implementation with regards to the Jan Dhan scheme.
She remind the people that Prime Minister Narendra Modi had come up with schemes to empower women in the country, Mishra but "There is no gas connection under Ujala scheme, no maternity leave and Rs 6000 to be given to pregnant women. All rubbish things are going on here." She added.
Add a comment