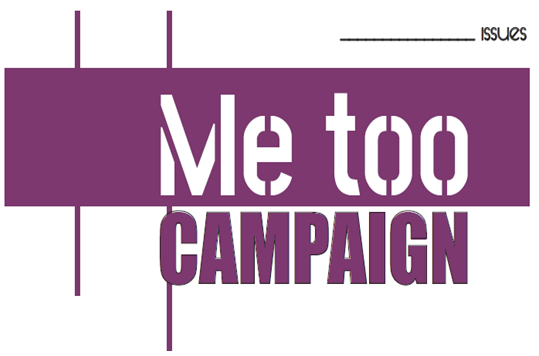 What gained credence over the 'Me Too' campaign was the damaging statement of the journalist Sheila Ramani, when she pointed her accused finger towards the Minister of State for External Affairs and the former journalist M.J. Akbar for molesting her in the name of editing a story for the Daily, edited by Akbar. Not to be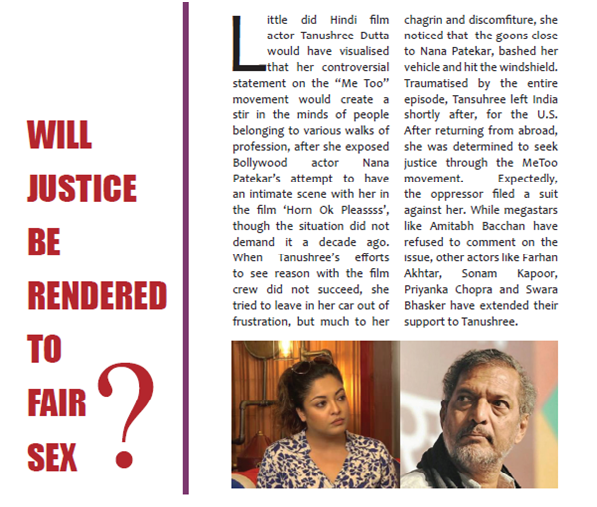 left undone, a few other women journalists, too, indicted him for forcing them to have sexual relationship with him. Though, the minister denied it vehemently, attributing the canards as a malicious propaganda and vitriolic campaign engineered against him in a perpetual, systematic and orchestrated fashion by a section of women journalists to malign his hard-earned reputation, his explanation did not carry much weight or conviction. Left with no other alternative, the crest-fallen minister had to tender his resignation from the Union Cabinet before filing a defamation suit against the concerned journalist for tarnishing his image willfully.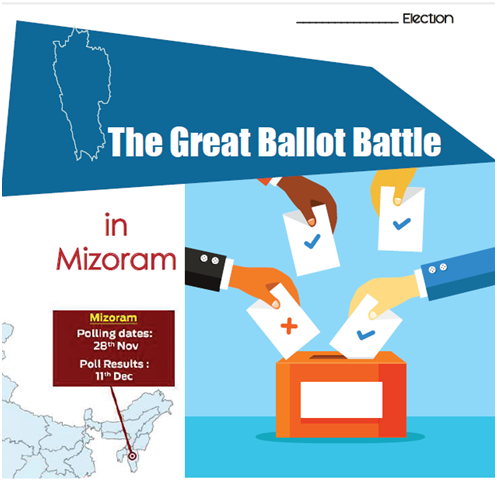 The coming battles for ballot in Mizoram, Chhattisgarh, Telangana, Madhya Pradesh and Rajasthan assumes massive political significance as they might act as curtain raiser for the Lok Sabha polls slated for 2019.
The parliamentary polls would certainly have effects of the results of assembly polls as the pre-poll political permutations and combinations, trend of polling, defections and post-poll formation of governments (whether single party majority or coalition) are likely to shape the political future of the main political parties.
Add a comment
Read more: The Great Ballot Battle in Mizoram