Is SRI SRI RAVI SHANKAR really serious about breaking peace in NORTHEAST?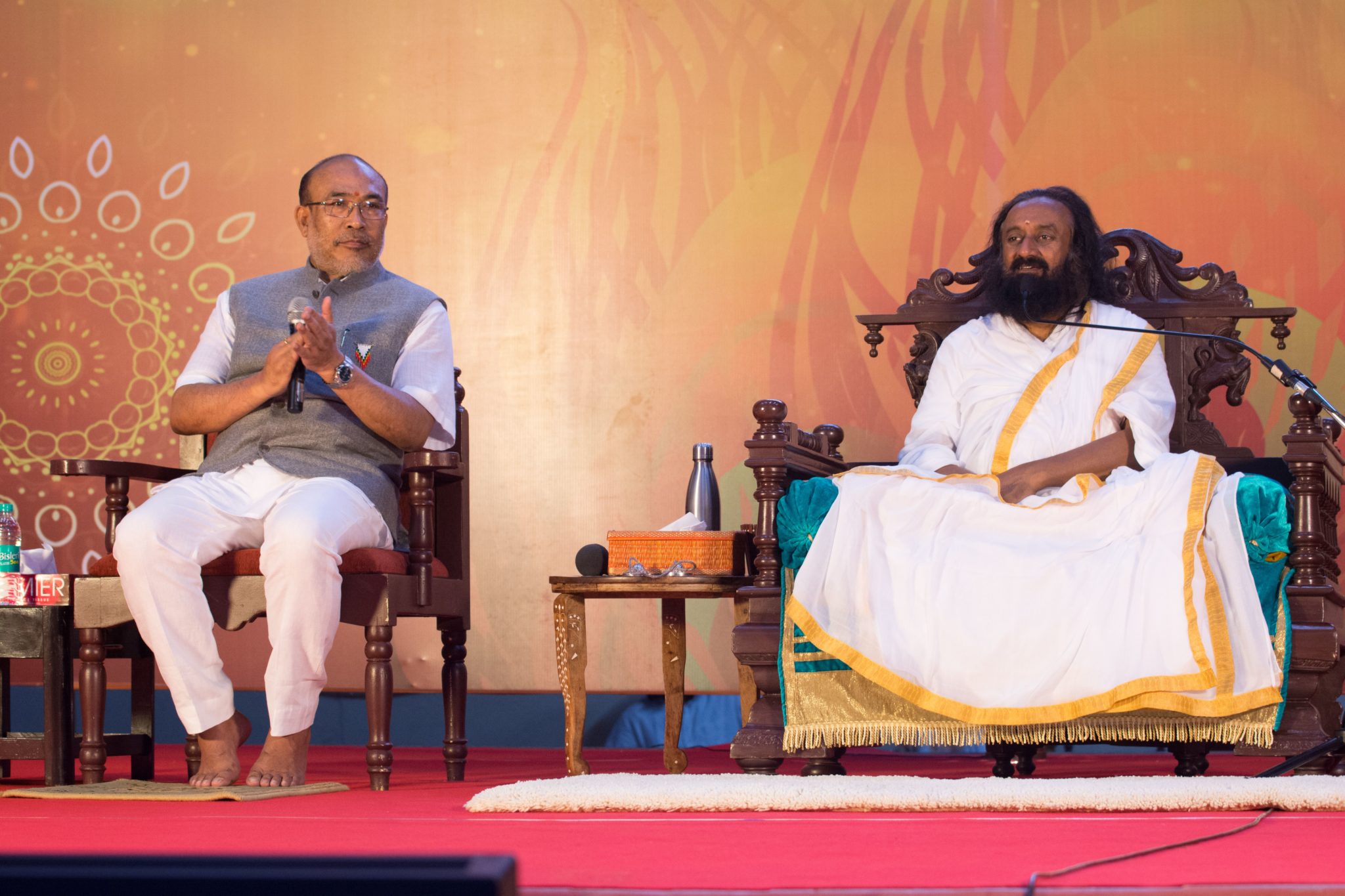 Is Sri Sri Ravi Shankar, the founder of the Art of Living Foundation, really serious resolving the arm conflict prevailing in the Northeast region and particularly in the restive state of Manipur? This query gains significance after the spiritual leader chaired a session of the North East Indigenous People's conference held in Guwahati's Plush Hotel attended by representatives of cross section of Northeast based civil society bodies, student bodies, human rights activists and former armed insurgents with the general secretary of the pro-talks faction of the United Liberation Front of Assam, Anup Chetia playing a major role.
In a press conference held in Manipur in April 2016 on his second visit to the state, Sri Sri Ravi Shankar breaking away from the stereo type of blaming unemployment as the core factor for the insurgency and went on to say, that he admired the insurgents for their sacrifice and saluted them for their commitment to the cause.
"It is tapasya, it is sacrifice. I appreciate them and they need to be saluted for their bravery. I would like them to come forward and sit with me and work out the modalities for peace. Being an insurgent, fighting in the jungle for what he/she believes in speaks volumes about the leadership and commitment of the Manipuri youth. They are intelligent, spiritual, good hearted, extremely talented, and strong. They essentially want sovereignty to see the people prosper and be happy" said the globe icon of peace.
The Gurudev, as his followers fondly call him, asserted categorically that he is the right candidate to mediate as he understands the insurgents' aspirations and sincerely wants to work for peace in Manipur.
Add a comment
Read more...