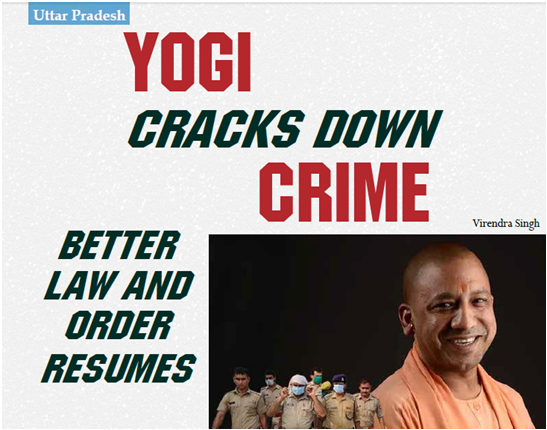 With clear message that reign of law will rule and no criminals will be spared, the Yogi Adityanath government in UP launched a crusade against hard core criminals, resulting in better law and order situation in Uttar Pradesh.
As many as 122 alleged criminals were killed in over 6,000 encounters in Uttar Pradesh in the past three years, while 13 policemen also lost their lives during this period, a senior police official said.
He also said over 2,000 criminals were injured in police action, while over 13,000 of them have been arrested.
Add a comment
Read more: Yogi cracks down Crime