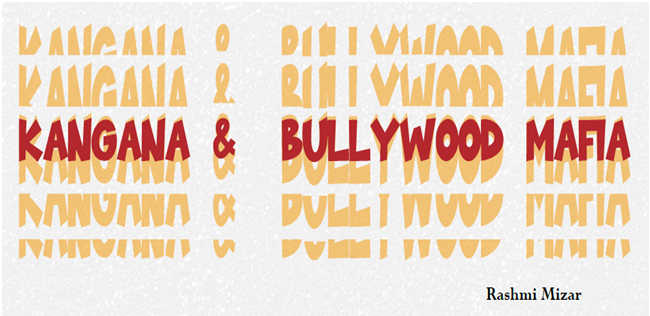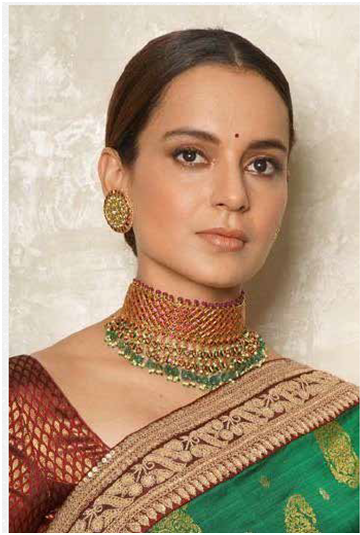 Bollywood and controversies have a strong relation. Whether the talk is about casting couch, decadence, nepotism, bias or connections to the high and mighty, Bollywood has surely for long taken centre stage in the global media. The controversy this time spiked after actress Kangana Ranaut made claims about Bollywood's involvement in drugs.
The actress recently stated that 90% of those in Bollywood are drug addicts. In the same tweet, Kangana even revealed some big names in the industry as being cocaine addicts. The actress claimed that police and politicians, too, are partners-in-crime when it comes to drugs.
While Kangana's shocking remarks are certainly courageous to which Bollywood has been a largely silent spectator, the scandal surely seems to be adding to tarnishing Bollywood's reputation. Also, with the Narcotics Control Bureau (NBC) investigating Rhea Chakraborty and two others on the basis of a drug angle in connection with Sushant's death, Kangana's allegation seems to support the investigation.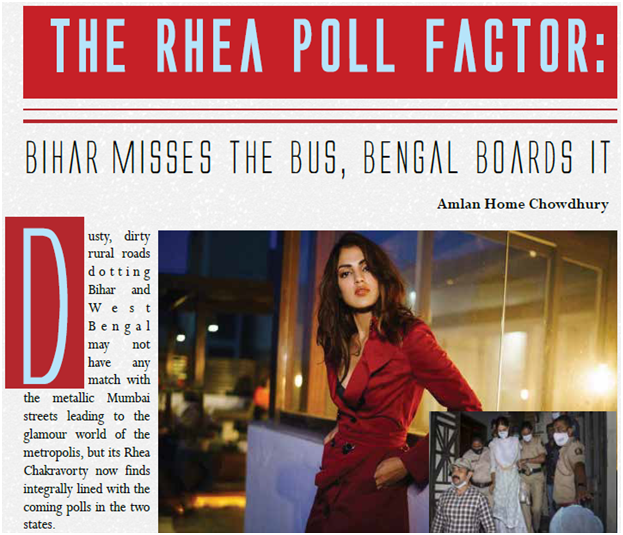 Perhaps for the first time in the poll history of India, a starlet and model practically divides the poll campaigns in the two states along the party lines of UPA and NDA.
The Rhea-Sushant episode with all its tragic touch is developing fast as new twists are getting added to it on every passing day which we all read in the newspapers. That is nothing new. What is new; however, is its political implications in poll-bound Bihar and West Bengal.
Surprisingly, Nitish Kumar, the Bihar Chief Minister, most vocally demanded a CBI probe into the Sushant Singh Rajpur-Rhea Chakravorty case and succeeded in it, yet his JD (U) and ally BJP failed abysmally to cash upon it politically.
Besides, the state's youth voters now are condemning Nitish for making a suicide case rather suicidal for Bihar as they still depend on Maharashtra so much for education, training and jobs. They feel by hyping this issue and snatching the investigations from the Mumbai Police to the CBI, Nitish has done more damage than good.
Add a comment
Read more: The Rhea Poll Factor: Bihar Misses the Bus, Bengal Boards it