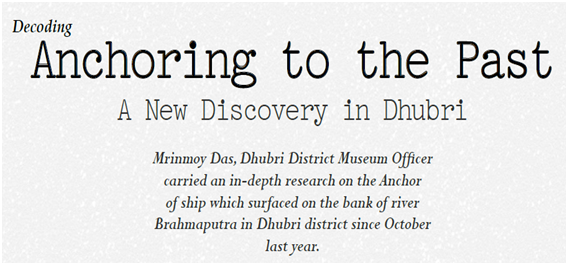 Following is the excerpt of an exclusive talk and conversation presented as it is: Mrinmoy Das on the background of research on the Anchor
Dhubri is situated on the western most part of Assam; this place with a rich history as the gateway to undivided Assam is where the mighty Brahmaputra ends before entering Bangladesh.
The geographical location and picturesque beauty of this part of Assam surrounded with forests, hills, rivers, lush green fields and plantations has attracted many past conquerors of different period to rule and settle here, including the Britishers. After the arrival of the British, Dhubri became an important administrative seat of the western powers. The present district has been carved out from the greater Goalpara district in the year 1983 after serving as the district headquarter for four consecutive years .
Add a comment
Read more: Anchoring to the Past