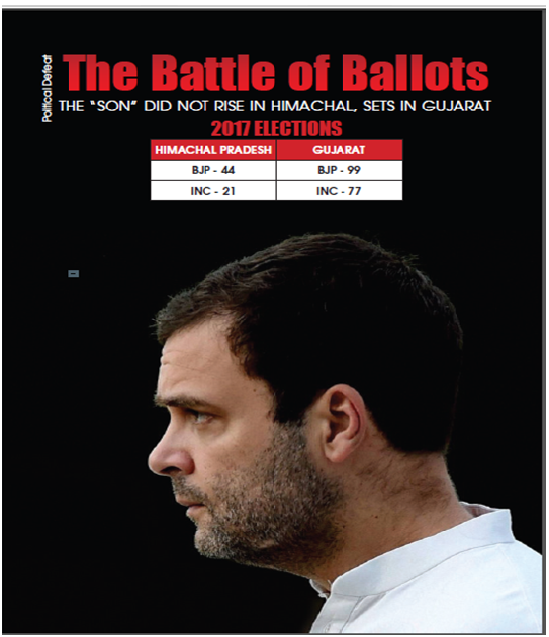 In the very tricky political chessboard of India, the dynastic game of Congress, this time appears to have kissed the dust.The reason? The reason is the "Son" could not rise in Himachal Pradesh despite the fact that it was ruled by the Congress. The"Son" also failed to cash upon the anti-incumbency factor in Gujarat to justify his elevation as Congress super-boss.
In Indian politics, everyone takes it for granted that the "Sons" of political families would rise. Some rose, but mostly they set like the sun. Much hope was pinned on "Son" Rahul Gandhi by the supporters of Congress who expected him to rise like the Sun. But he failed. The Congress is now ruling only in four states: Karnataka, Meghalaya, Punjab and Mizoram.
Failure of the "Son" is on two counts: Firstly, he flopped to retain Himachal and secondly, he fumbled to foment the antiincumbency factor in Gujarat, although he had tremendous political scopes to reap the benefits from anti-incumbency in Gujarat and retention of Himachal (being a ruling party).
Add a comment
Read more: The Battle of Ballots