CROWN WITH PURPOSE
Up, Close and Personal with Beauty Queen Mrs India 2017 Dr.Duyu Meena Mudang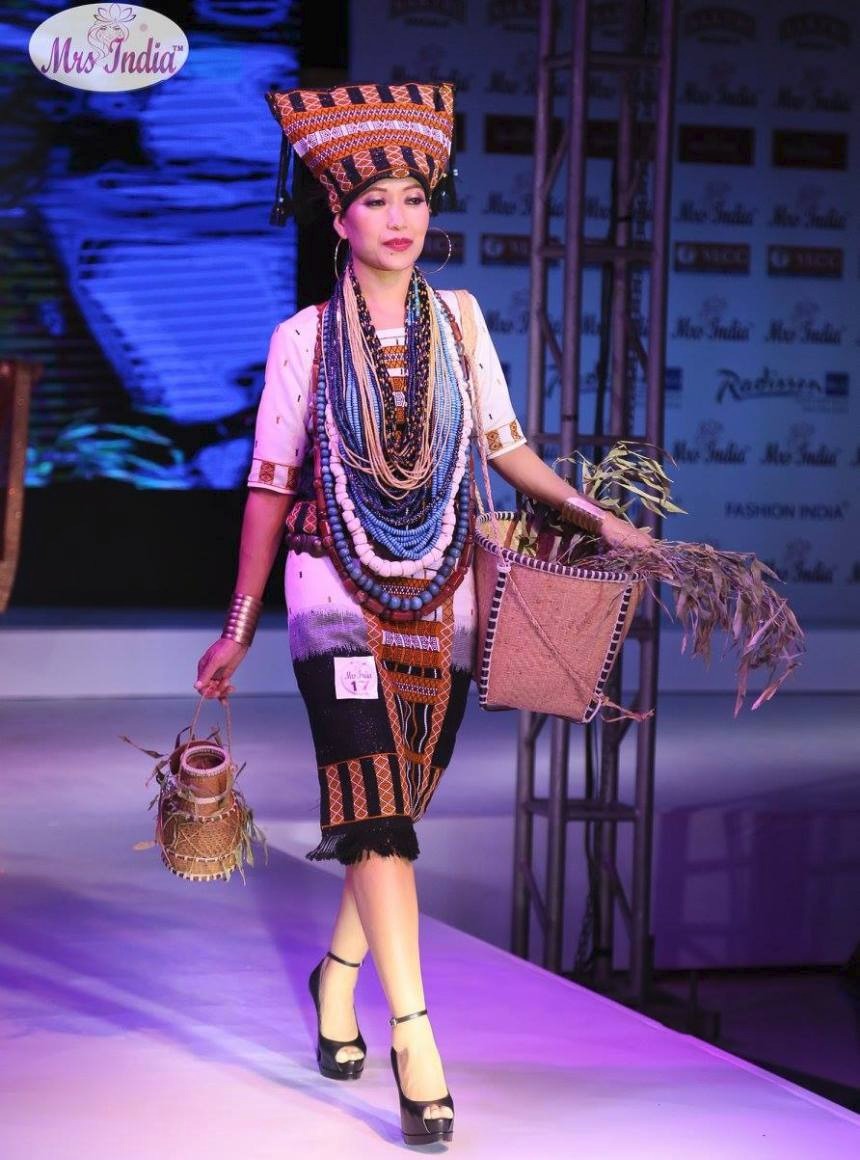 Dr.Duyu Meena Mudang is the new face that proves that beauty does not fade with marriage after being crowned as Mrs India 2017 at Chennai in July. Born to DuyuSambyo and DuyuRinyo, she is from a beautiful place called Reru in Lower Subansiri District popularly known as Apatani Plateau of Arunachal Pradesh.
She is a homoeopathy doctor, successful entrepreneur, a mother and a wife. Meena, from a family of six, grew up in Reru in a close knit environment. Life has however not always been bliss for her as she faced many challenges while growing up, which moulded her into becoming the strong goalchasing woman that she is today.
From being Miss Subansiri 1997 to Mrs Arunachal 2010 to Mrs India 2017, here's what Dr Duyu Meena Mudang has to say on her journey to be crowned as Mrs India 2017 with Chow Bilaseng Namchoom.
CBN: Every beauty queen has her own story to tell about her success in taking home the crown. Tell me yours?
DMM: Being the first one in the entire history of Arunachal Pradesh and the first Tribal Women from the entire Northeast India to win the coveted title of MRS INDIA 2017, was not easy as it is the most prestigious and largest national platform for Indian Married Women and also a gateway to the Premium International Pageants.
When I decided to take part in Mrs India 2017 beauty pageant, my journey started by giving online audition in the month of October 2016, after that audition for Northeast at Shillong on 10th December 2016, where I emerged as the winner and qualified for Semifinals, then next I had to compete with Northern states and West Bengal apart from Northeast states at Mrs India North 2017, which was held at Radisson Blue, New Delhi from 5th to 8th April 2017. From there, I was qualified for National Grand Finale which was held at Feathers Hotel, Chennai from 3rd to 5th July 2017, where I had to compete with all the 46 Winners of respective Zones from all over India and overseas to be finally crowned as MRS INDIA 2017.
The journey was really tough, very long and too strenuous but I could managed to bring home the most prestigious title and the crown of Mrs India 2017 which was possible because of my Husband Mr. Mudang Tacho.
Moreover, I had support from my in-laws, family and relatives and all the well wishers.
Thus, I moved ahead highly enlightened in my spirit and gave my 100% into it for which I thank God.
Add a comment
Read more...