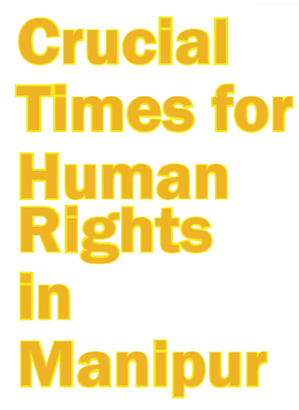 On the day Salima Memcha Moijing was scheduled to give her statement to the Criminal Investigation Department in her husband's case, paramilitary and state police personnel barged in and vandalized her home and threatened her. The 38-year-old widow lost her husband, Md Fajiruddin Moijing, 45, allegedly in an encounter with a combined security team of 33 Assam Rifles and Manipur Police Commandos on January of 2010. What was distinct in the case was the fact that her husband's lifeless body was found clothed with an oversized camouflage trouser and a jacket that did not belong to him. His acquired clothing did not bear any bullet holes on them despite Fajiruddin having succumbed to 10 bullet wounds.
Similar was the fate of Sagolsem Menjor Singh. Manipur Police personnel came to 'arrest' Menjor Singh from his Mayang Imphal residence on 8th January 2018. He escaped the 'arrest' being away at that time. Later police source known to Menjor informed him that there was no official arrest warrant issued against him. Menjor has been seeking justice since his only son was killed in an alleged extra judicial execution in 2009.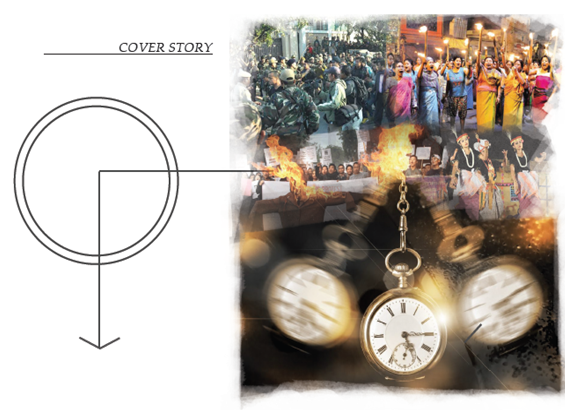 Menjor revealed that it was not the first time that security personnel had come to intimidate him and even bribe him to withdraw the case. On the night of 26 February 2018, police and military personnel entered the house of human rights defender, Ranjeeta Sadokpam and tried to take away her brother, Ronen for questioning. A masked personnel falsely identified Ronen as 'Somendro' who they came looking for.
Ranjeeta is an active human rights defender who has been documenting extrajudicial executions in Manipur. Many male youth were taken away in a similar fashion and later found shot death with security personnel alleging the said person is either killed in an encounter or while trying to flee. Incidentally, Salima, Menjor, and Ranjeeta are all fighting for justice against the State.
Salima and Menjor are among hundreds of people in Manipur who have lost family members in extrajudicial executions. Together these families have formed an association called the Extrajudicial Execution Victim Families Association Manipur (EEVFAM). In an effort to seek justice, EEVFAM members and activists associated with EEVFAM like Ranjeeta have documented as many as 1528 cases of extrajudicial executions that took place between 1979 to 2012. Along with Human Rights Alert, (HRA) a noted right based NGO of Manipur; they approached the Supreme Court and filed a writ petition in 2012.
Like elsewhere in the world, human right defenders are increasingly under threat and Manipur is no exception. While incidences of human rights abuses by the state actors in Manipur have drastically dropped, a new phenomenon is taking place where human rights defenders are being targeted and intimidated.
Renu Takhellambam, the President of EEVFAM said, 'the attacks, threats and harassment meted out on the human rights defenders associated with EEVFAM is with the sole intension to silence us and stalled our fight for justice, following our PIL to the supreme court on the 1528 fake encounter cases that took place in Manipur between 1979 to 2012. We shall not be intimidated. At this juncture, the Amnesty International India coming out with the global campaign called Brave campaign to protect and honour human rights defenders throughout the world is most welcomed.'
Babloo Loitongbam, Executive Director of HRA filed a complaint to the Director General of Police, Manipur regarding harassment and attacks on the human rights defenders and said, 'the pattern of attacks on those who are working with EEVFAM indicates that there is an attempt to unnerve human rights defenders in Manipur'.
Sunzu Bachaspatimayum
To read the further article please get your copy of Eastern Panorama March issue @http://www.magzter.com/IN/Hill-Publications/Eastern-Panorama/News/ or mail to contact @easternpanorama.in