HSPDP elected its office bearers
The Hill State People's Democratic Party (HSPDP) on Friday announced the office bearers of the party in North Shillong Constituency with an aim of providing goodand clean governance and unearths all corrupt practices.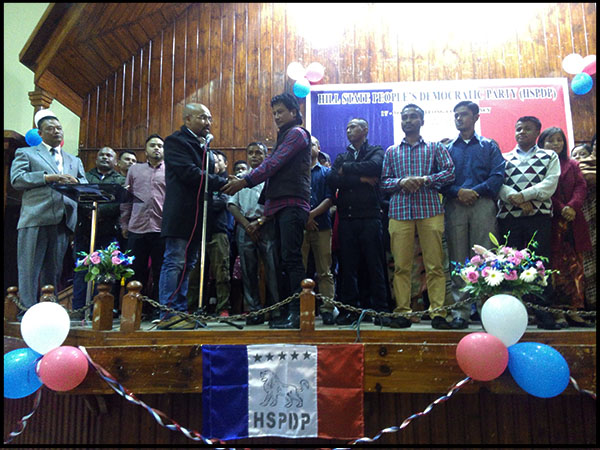 The office bearers elected are the women's wing and youth wing. Elected members was felicitated by HSPDP chief, Ardent M. Basaiawmoit in the presence of HSPDP candidate, Alester N. Diengdoh, MDCs, Teilinia Thangkhiew, Samlin Malngiang, and other HSPDP leaders, besides senior advocate, Ganold Massar.
while address the party workers Basaiawmoit said that his party has chosen the path to enlighten and not to fool the people on many issues and also called upon the people to use wisdom and conscience before taking a stand on any issues or electing a public representative by emotions.