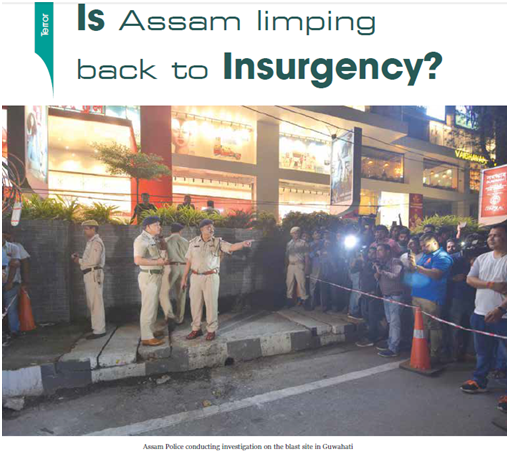 May 15, 2019 will go down in the history of Assam as one of the darkest days because ULFA(I) once again dared to raise its head after remaining in wilderness for a long period of time. The grenade blast on that ill fated day brought back the horror of violent insurgency that Assam witnessed in the early 1980s.
The May 15 blast has raised one question—is it the beginning of a new phase of insurgency in Assam? Well the answer to this question is yet to come. But the fact is ULFA (I) meticulously planned this ghastly operation and executed its plan leaving the Assam police force speechless.
It was certainly a failure on the part of security establishment in general and Assam Police in particular. The bomb blast has also brought a bad name for the administration of Sarbananda Sonowal and he has a lot to answer for this mishap.
Paresh Barua has been waiting for an opportune moment to make his presence felt and the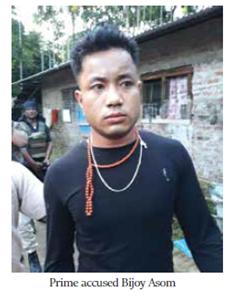 ongoing debate on National Register for Citizens (NRC) and Citizenship (Amendment) Bill, 2016 has given an opportunity to ULFA (I) to rise once again from ashes. Compared to other Indian states, the Northeastern states are laced with natural resources. But ethnicity and insurgency have created hurdles in the land of seven sisters for long.
Amidst much fanfare, the Sonowal government of Assam organised Advantage Assam to rope in investments. After this grenade blast will any multi-national company mull to invest in Assam?
A state cannot develop unless and until it can attract investments. Throughout the campaign, Prime Minister Narendra Modi talked about the aerial surgical strike on terror camps in Pakistan's Balakot. National security dominated the campaign pitch of Bharatiya Janata Party (BJP). Now, this blast in Assam will surely put both Modi and his Man Friday National BJP President Amit Shah into a tizzy.
This blast has raised many questions. The first and most important question is why the state police force failed to anticipate this gruesome incident. Lame excuses can't be accepted because the state government has been anticipating of a serious backlash following the publication of final draft NRC list.
The Armed Forces Special Powers Act (AFSPA) has been repealed in Assam. After this blast the question that needs to be asked to the state government—have you taken the right decision?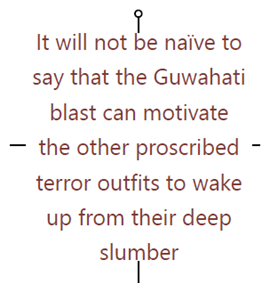 For the last few months many ultra jingoist organisations are protesting against citizenship bill tooth and nail. Paresh Barua was waiting in the wings and he thought that this is the right time to strike. But he has targeted innocent civilians and certainly this horrifying attack on common people will not bring any dividend for him.
The self declared commander-in-chief of ULFA(I) has carried out this attack to attract the attention of Delhi. The kind of importance that has been accorded to NSCN by the Centre has not been accorded to ULFA (I). By orchestrating this blast, Paresh has tried to display his strength. Modi is considered to be a tough administrator who follows a zero per cent policy against terrorism.
Under such circumstances, the opposition parties will surely leave no stone unturned in highlighting this failure of the BJP-led government of Assam. Congress can take high grounds because under its observation, insurgency in Assam stopped. This blast should serve as an eye opener for both the state and Central governments respectively. If at all, the government is serious of curbing terrorism from the root, it needs to follow a multi-pronged approach.
There has to be a proper coordination between the intelligence agencies and the security forces. The Assam Police force needs to be given proper training on modern day anti-terror operations. Army should always be considered as the last resort because it is meant to safeguard the borders. Internal security is the sole responsibility of police force.
Following this blast, few top heads of Assam Police should have been rolled. Barua was compelled to sketch this violent plan because he is under tremendous pressure due to the crackdown by Myanmarese Army in his haven.
Satraajit Palchoudhury
To read the further articles please get your copy of Eastern Panorama June issue @http://www.magzter.com/IN/Hill-Publications/Eastern-Panorama/News/ or mail to contact @easternpanorama.in