Sanbor inaugurated water supply at Kench's trace locality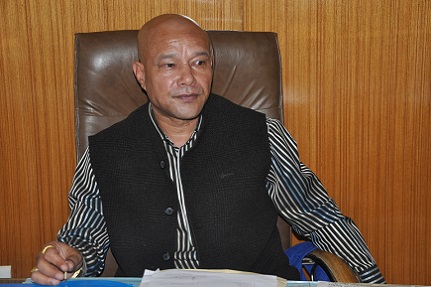 The Monitoring Cum Implementation Committee (MCIC) in presence of MLA Mr Sanbor Shullai incollaboration with the Dorbar Dong of Inverneil, Kench's Trace and Upper Kench's Trace, Shillong inaugurate the Implementation of Additional Water Supply Scheme for Tender Care School and Kench's Trace Areas, under PHE Department.
The function was attended by Shri B.M.R Chyne, Convener of Dorbar Shnong Kench's Trace, Shillong, in presence of Shri K.B. Nongbri, Rangbah Dong, Inverniel-Kench's Trace, Shri Moonstar Shangpliang, Rangbah Dong, Kench's Trace, Shri V Pamthied, Rangbah Dong Upper Kench's Trace.
Mr Sanbor Shullai during his speech requested the members of the MCIC to monitor the project with cordial relationship and to systematically work out with Dorbar Dongs and the officials of PHE Department and Shillong Municipal Board.