ERBFU urged government to compensate farmers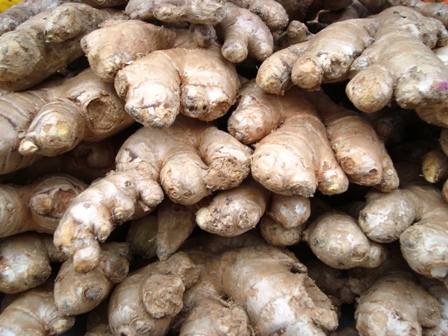 The Eastern Ri Bhoi Farmer Union (ERBFU) has urged the District Horticulture Officer of Ri Bhoi District to examine the huge losses incurred by farmers cultivating ginger in different parts of Ri Bhoi District.
D.S Rynghang President of ERBFU, in a memorandum submitted to the Horticulture Officer said that information was received that farmers in Ri Bhoi are facing difficulty because of ginger cultivation in places like Barapani, Umroi, Kyrdem, Mawpun, Raid Iapngar Mawbsein and Tyrso- Umtyngngan.
The Union leader urged the state government to provide assistance to those farmers who have incurred losses from ginger cultivation. Meanwhile, the District Horticulture Officer has assured the Union members that the matter will up seriously by conducting an inquiry to find out the root cause for the ginger to get damaged.