Ex-UDP candidate lends support to NPP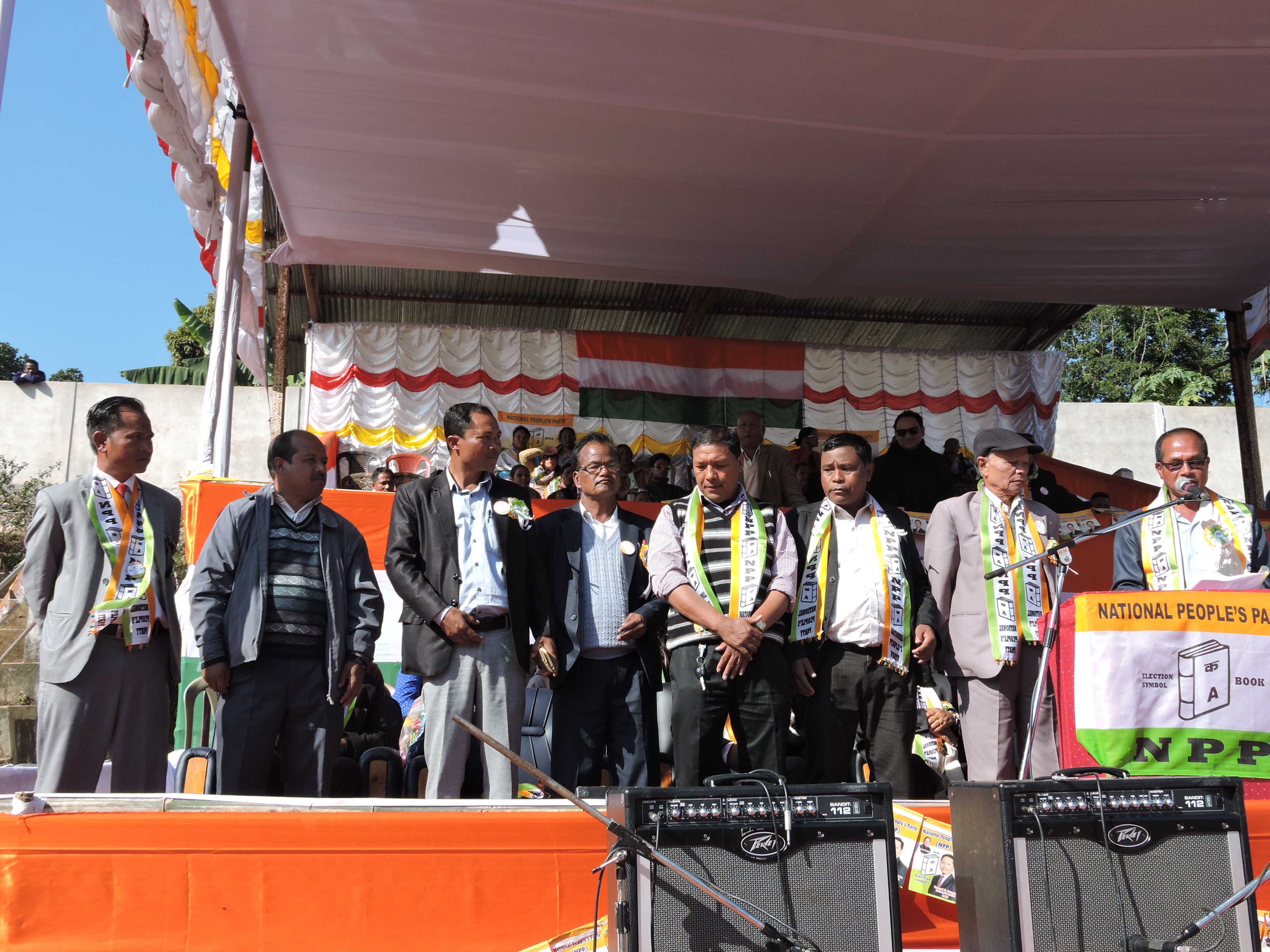 After a successful campaign in Nartiang the National People's Party (NPP) today show off its strength in Umroi constituency who will represented by Congress rebel Ngaitlang Dhar. The rally was spearhead by State President W.R Kharlukhi, District President Clement Mawlong, Prestone Tynsong, Rowell Lyngdoh, Sniawbhalang Dhar, H.S Sylla, Thombor Shiwat.
S.D. Ramsiej a former United Democratic Party (UDP) candidate from Umroi constituency whose name earlier was announced by the UDP today officially lends his support to National People's Party (NPP) candidate Ngaitlang Dhar with his supporters on the public rally at Umroi.Terming UDP as 'Undisciplined Party' Ramseij said UDP betrayed him by allotting the ticket to Mangkara Pathaw, son of former Chief Minister J.D. Rymbai. The ex-UDP candidate lashed out at the present Government especially to the Chief Minister for his ignorance towards the welfare of the farmer's community in the region. He reminds the people presence in the rally that 90 percent of population in Ri-bhoi engaged in farmers yet the present government is treating step-motherly towards them. He also questioned the Chief Minister about the fund regarding the Kurkalang Stadium. Ramseij added that he (Mukul Sangma) is ready to spend crores of rupees towards unnecessary festivals in Shillong yet there is no fund for the farmers in the region. Ramseij urged the people to support Ngaitlang Dhar and NPP as a whole so that when they comes to power and he also stress for introducing a separate 'Agriculture Policy' for the welfare of the farming community in the State.