Mahila Chief accused Conrad of betraying trust of the People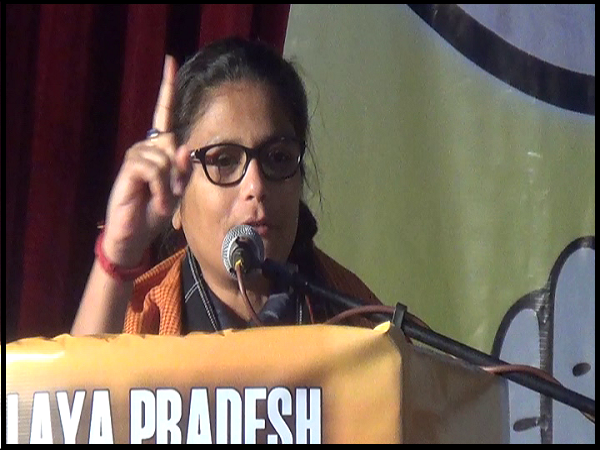 The All India Mahila Congress (AIMC) chief Sushmita Dev accused the National People's Party (NPP) Chief Conrad K Sangma for his role in facilitating the entry of the Bharat Janata Party (BJP) in the State. She claimed that NPP is the team-B of the BJP and it will be extremely unfortunate if a young representative like Conrad Sangma actually facilitates the entry of a communal and fascist party like BJP into the state of Meghalaya.
The Mahila Chief who is the MP from Silchar said that "If Conrad plays a role in bringing the saffron party to Meghalaya, it will be a shame to his legacy, and it will be a disaster for the state of Meghalaya. If he is the true son of the soil of Meghalaya, he should fight the saffron power but instead he is joining hands with a communal force like the BJP," she stated.Accusing the Tura MP of betraying the trust of the people of Meghalaya, the AIMC chief alleged that she is sure that Conrad will joins hand with the BJP as he has done it in Manipur where he had helped the BJP to form the government there.
Mean while she urged the party's Mahila's to go for door to door campaign to create awareness on the objectives of Congress party. According to her Congress believes in development but the BJP believes in instigating the people and one community against the other.