Meghalaya's 46th Statehood Day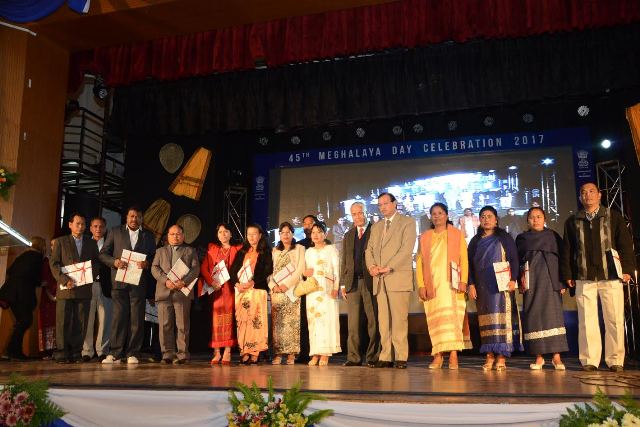 Meghalaya's 46th Statehood Day was observed on 21st and 22nd January. The official function was commemorate at U Soso Tham Auditorium, State Central Library, in which the Hon'ble Governor of Meghalaya, Shri. Ganga Prasad graced the occasion as the Chief Guest.
Alongside the official programme, an added attraction was the Flower Show organized by the Horticulture Department in the State Central Library premises. The program saw various participants performing cultural dances and songs representing the tribes of the State. As part of the Meghalaya day the governor hands over the medals to ten police officers and constables. During the programme the Governor congratulates the people who have maintained the peace and prosperity in the State throughout the year long. He urged the people to work together for development in all round corner of the State.
On this day, Under the North-Eastern Areas (Re-organisation) Act, 1971, Tripura, Manipur and Meghalaya attained statehood on January 21st 1972.