PDF released its Manifesto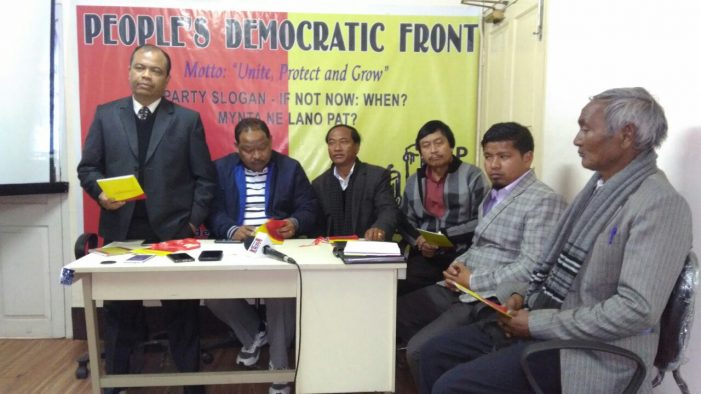 The People's Democratic Front (PDF) released its 10-point manifesto. The manifesto was released in the presence of its Chief Ministerial candidates P.N Syiem besides other members of the newly floated regional party in the state.
The Party's manifesto indicates to bring about change in various sectors including the proper implementation of education, sports and youth policy in the state. It also aimed at transforming the power sector in the state though the introduction of power generation policy even as it blames the congress led government of wasting away the state's energy potential. While speaking to media person Syiem said "the State has only MeECL and NEEPCO for energy and it is shameful for the state with so much potential in hydro electricity."
Syiem added that the party will also focus on generating income and employment by developing and promoting tourism, educational, agricultural sector, and also concentrating in creating employment in public and private sector.