EC directives for upcoming Meghalaya's Election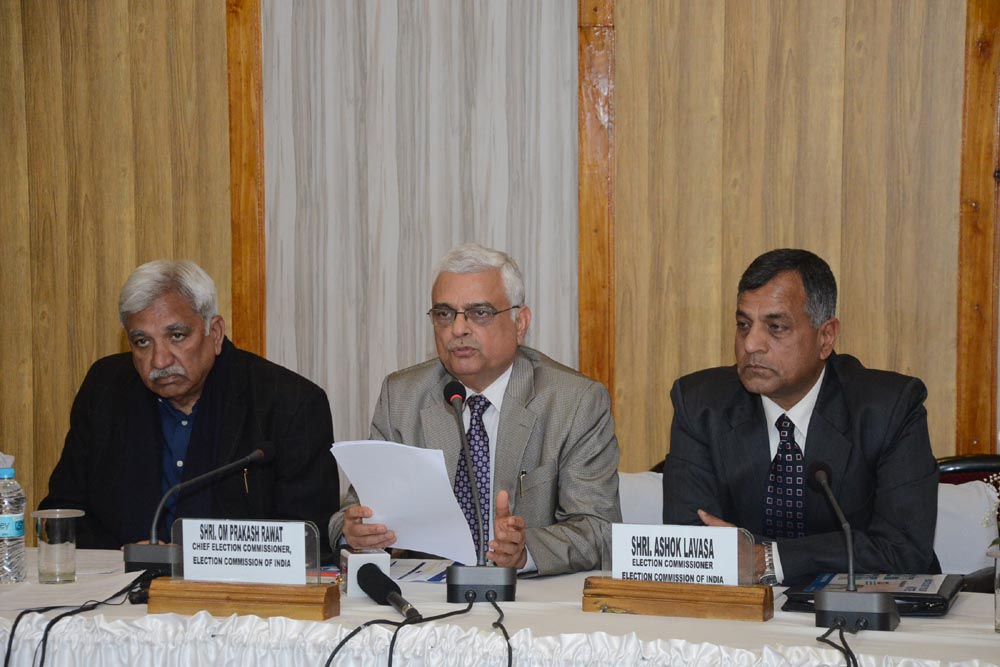 The Election Commission (EC) has promised to the complaint filed by the BJP regarding the Director General of Police S.B Singh for his alleged campaigning for Chief Minister Mukul Sangma. The Election Commission will look into it and necessary action will be taken if found guilty. C.E.C O.P Rawat said that the Commission will start to gather facts and whatever issues arrived the Commission will take stern action on anyone if found guilty.
On being ask about the preparedness for the upcoming election. The EC has taken adequate measure to ensure free and fair election. The Election Commissioner has urged all political parties and leaders to stop using hate speech during polls. According to Mr Rawat there are a total of 3083 polling stations (3082 main and one auxiliary) at 2531 polling stations. Voter's assistance booth will be set up at all polling stations. The total electorate is 18, 44,785. Out of which 18, 42,163 are general and 2621 service electors. In general electors, 9, 12,849 are male while 9, 29,314 are female. The numbers of first time voters are 89,045." He said that VVPATs will be used in all the 3083 polling station and the Commission has directed that one polling station of each constituency shall be randomly selected and VVPAT slips of this polling station shall be counted and matched with EVM results.