Amit Shah urged people of Meghalaya to reject Congress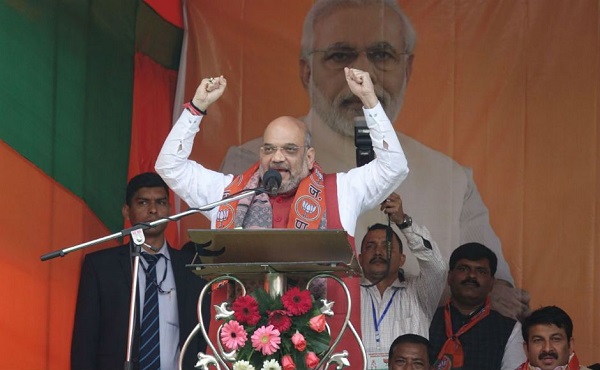 Bharatiya Janata Party (BJP) National Chief Amit Shah accused the Congress Government for misusing public funds which were meant for development and asked the people of the state to throw out the Mukul Sangma-led State Government.
Speaking during the Public rally in Shillong Shah said "I appeal to you to throw out this most corrupt government of Mukul Sangma so that we can bring a BJP Government where the Prime Minister Narendra Modi's vision can be implemented," He also added that if the money had been spend properly and utilized correctly, the problems such as congestion and massive traffic jams in Shillong would not create such problems. Shah also lashed out to the Congress for various scam such as mining, sugar, PHE, police and teachers' recruitment scam which took place during the 10 years period.
The BJP Chief also claimed that the acceptance of the BJP in the North East region is due to hard work and dedication of the Prime Minister Narendra Modi towards northeast and also assured to make Meghalaya a model state within five years if the party is voted to power.