25th Death Anniversary of Haipei Rani Gaidinliu observed in Shillong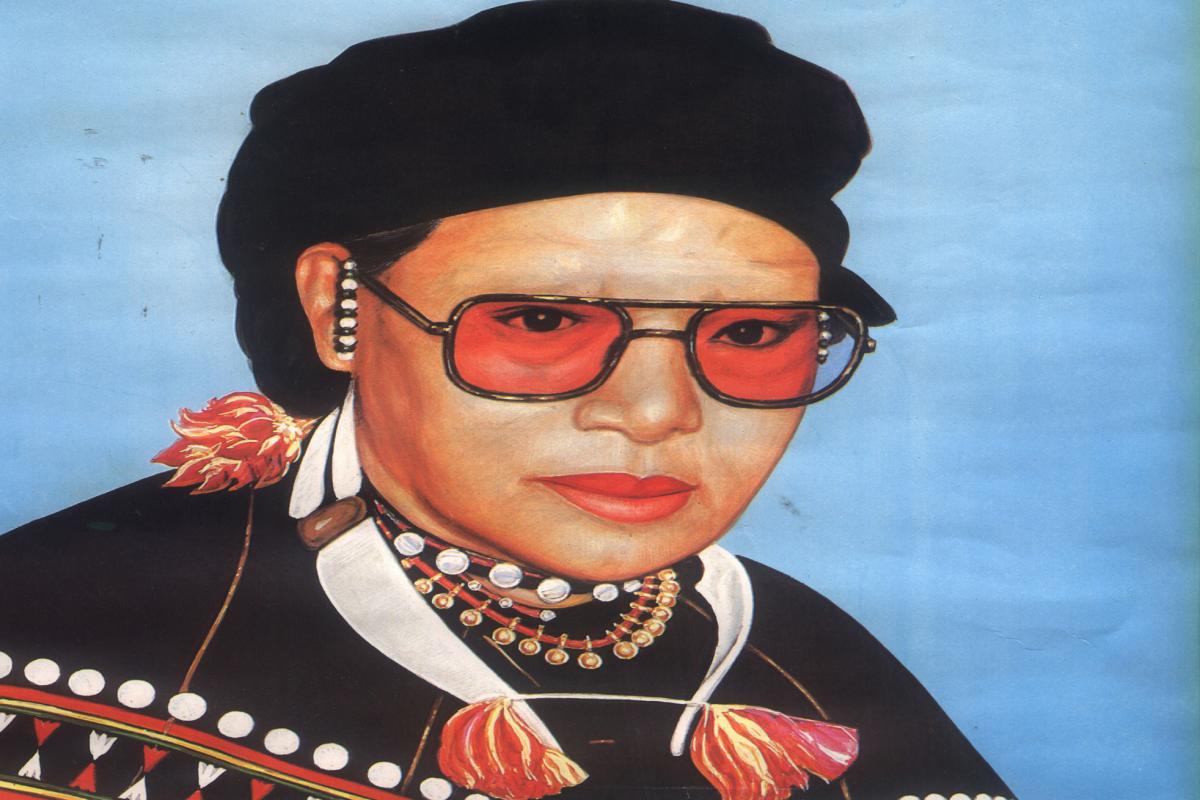 The Zeliangrong Student Union Shillong (ZSUS) today observed the 25th Death Anniversary of Rani Gaidinliu at the Naga Community Hall, Nongrim Hills, Shillong. The Chief Guest of the program was the Honorable Governor of Meghalaya Shri Ganga Prasad while Guest of Honour was Shri D.P. Panmei who was the former P.A. to Rani Gaidinliu from 1973 to 1975. The program was further headed by the lighting of the lamp by the chief guest, followed by a folk song 'Hoi Kaomei', by a group of students of the Zeliangrong Union. Dr. D.P. Panmei delivered a brief speech on Rani Gaidinliu. He enlightened the audience with great knowledge about this freedom fighter.
Rani Gaidinliu was born on 26th of January 1915, and at a very early age of 13 joined the Heraka religious movement and soon turned out to be a spiritual and political leader who lead a revolt against the British Raj in India and she spread the message of Mahatma Gandhi in the North East. Within the Heraka faith, she began to be considered an incarnation of the Goddess Cherachamdinliu. She was arrested at the age of 16 by the British Government and Jawaharlal Nehru had come to meet her in the Shillong Jail in 1937, wherein he promised to pursue her release. Nehru gave her the title of "Rani" and she was honoured as a freedom fighter and was awarded a Padma Bhushan by the Government of India after India's Independence.
She passed away on the 17th of February 1993 at the age of 78 in Longkao, Manipur, India.
The program was carried on by a lecture given by Shri Som Kamei, Director, North East Postal Circle, Shillong who told the audience about the cultural and religious aspects of Rani Gaidinliu.The mention of Rani Gaidinliu is also there in the NCERT books of the Arts stream. Followed by him was Dr. Tasongwei Newmei who spoke about the legacy of Rani Gaidinliu. To lighten the mood of the audience was yet another folk song with was beautifully sung a solo singer.
The program came to an end with the valuable words spoken by the Governor. He delivered his speech in Hindi and spoke very inspiring words for the youth of the country. His speech was full of enthusiasm and energy as he proudly and with a heart full of gratitude thanked Rani Gaidinliu for her might and strength which inspired the youth. He ended his speech by reciting a poem dedicated to the great leader Rani Gaidinliu.