'Modi is the investment of corruption'- Rahul Gandhi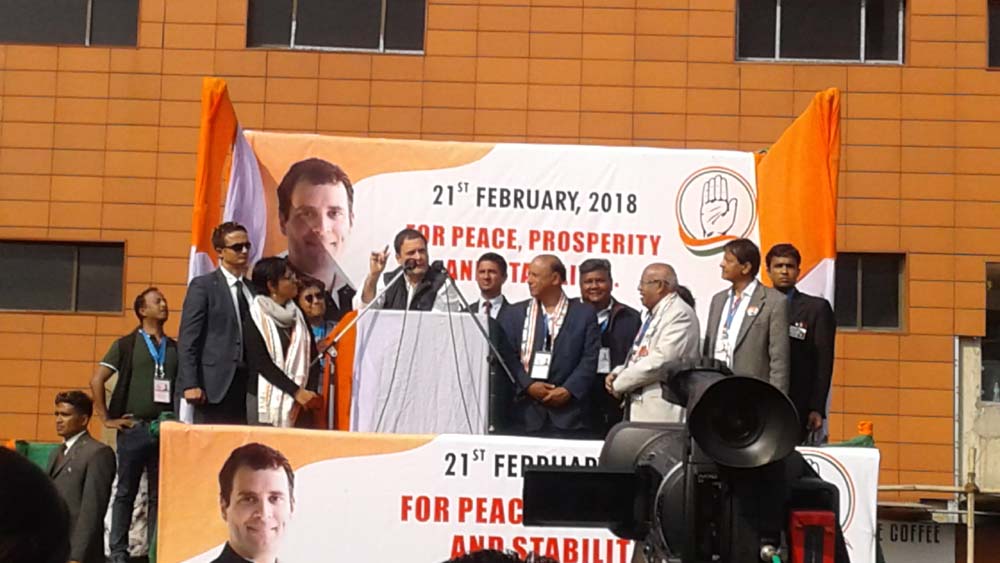 Indian National Congress (INC) Chief Rahul Gandhi lashed out to the Bharatiya Janata Party (BJP) in particularly the honourable Prime Minister Narendra Modi for their huge investment of money toward the upcoming election in the state. While addressing the public in Police Bazar Shillong Rahul Gandhi said that the money that BJP spend for the campaign in the state comes from the likes of Nirav Modi and Vijay Mallaya who have silently loot and convert all the 'black money' into 'white money'. He added that BJP have huge sum of money and they are trying to buy votes and MLA in Meghalaya just like they did in Manipur and Goa. When asked about the Punjab National Bank (PNB) scam, Rahul Gandhi said that Narendra Modi is behind the success of Nirav Modi to run away with 22,000 crore to England.
Rahul Gandhi accused Narendra Modi of shielding the corrupt business men with huge chunk of black money by saying that "Modi is not actually against corruption, He is corruption, and he is the investment of corruption."
While urging the people of the state to vote for Congress, Rahul Gandhi said "Congress party is made up of the spirit and freedom of millions of people in this country and it doesn't matter have much money you have".